Rapid machining
07 July 2014
Following the launch of its speedicut rapid machining service two years' ago, polymer specialist igus has now made the service even more varied.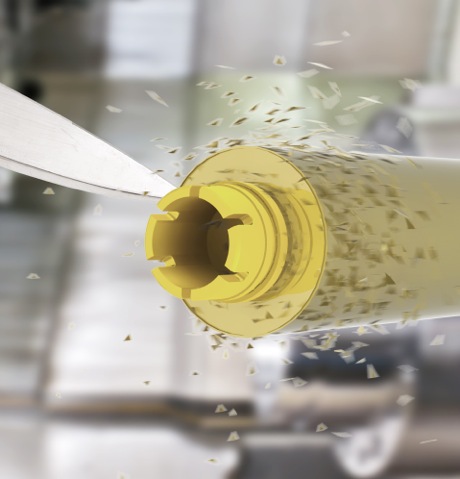 With a wide range of tribo-polymer materials and more sizes available, including stock sheet in various thicknesses, custom designed components can be manufactured and delivered within 24 hours.
"As there are no minimum order quantities, speedicut is a cost-effective and easy way of producing custom-designed complex one-offs, prototypes and low volume parts quickly," says Rob Dumayne, director at igus. "As speedicut is a machining process, there is no tooling set up cost, which makes it economical for low volume manufacturing."
The iglidur tribo-polymer materials used are self-lubricating and maintenance free with inherently low coefficient of friction ensuring, says igus, excellent performance and reliability over a long service period. In addition, the special life calculation programs offered by igus can be used to optimise material selection.
Engineers simply submit their design, which can be a 2D or 3D CAD drawing, to igus. igus then sends the engineer a quotation within 24 hours, included within this quotation is the price and most suitable iglidur material, the advanced speedicut machining cell can then produce parts and deliver in the lead time selected, with options ranging from one to 10 days for up to 100 pieces
"When a 2D drawing is submitted, speedicut uses the tolerances quoted on the drawing – any differences would be mentioned on the quotation," adds Dumayne. "If a 3D model is submitted, the expected tolerance for a dimension on a well-designed part is +/- 0.04mm."
OTHER ARTICLES IN THIS SECTION