Quirepace Lamson - Penumatic Tube Systems
27 June 2014
Supply, Installation and Maintenance of Pneumatic Tube Systems for Healthcare, Industrial and Retail Industries.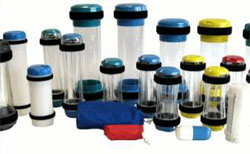 Six Compelling Reasons to Talk to Quirepace Lamson
Our systems are significantly increasing efficiency and security, while saving money
in thousand of locations throughout the UK and Europe. Our systems are at work in all types of environments from major hospitals, leading supermarket groups and theme parks to banks, convenience stores, laboratories. In fact there's hardly an application where smaller things need to be moved that we haven't been involved with. Take a look at the applications page and chances are you will find a system operating in an environment like yours.
Lamson were pioneers of the pneumatic tube system and probably did more than any other company, in the late 19th century, to develop the whole system of pneumatic conveying in buildings. In fact well into the 20th Century the name Lamson and pneumatic tube systems were synonymous. By 2000 the company had a large share of the cash conveying market in supermarkets and stores. At the same time Quirepace Ltd were installing an increasing number of systems in hospitals and laboratories as well as cash conveying systems in supermarkets. The natural progression was a combination of their unique knowledge and resources to form one highly skilled design and installation company.
2. Our system knowledge and advice
As designers and builders of systems over many years, there is hardly a conveying project we haven't been involved in. And today's systems may surprise you with just how much they have to offer. This experience means we can provide valuable help in defining the most cost effective parameters for your pneumatic tube system. Enabling you to maximise its use, build in flexibility if needed for future development and help avoid costly over or under specification.
3. Our system planning, design & build
Unlike many companies we not only draw upon a wealth of tried and tested components to build system but we can design, modify and manufacture special components for special applications. We can make unique stations, tube runs and a whole variety of features for individual needs. So we are not saddled trying to make 'the need' fit a system of standard components - but can truly offer a system that meets 'the need'.
Quirepace Lamson products are tried and tested. Most components operate in routine and essential services through the UK and Europe, where they are providing long trouble free service.
Our aim is to provide systems that operate smoothly year after year, require little maintenance and minimal downtime. If you want to know how we do - ask our users.
5. Our diversified installations
We operate in an extremely diverse range of industries from hospitals to iron and steel production, from supermarkets and theme parks to nuclear and laser laboratories. It is this experience of diversification that enables us to tackle virtually any problem we are confronted with. Why not see if we can help you.
To ensure any downtime is kept to a minimum we have engineers located throughout the UK who are fully equipped to service and maintain a complete range of systems and equipment.
Many of the systems installed within the past 10 years can be accessed by modem from our service centre enabling us to provide remote customer diagnostic support.
We offer maintenance contracts that can be tailored to fit particular requirements as well as enhanced management contracts that combine service, maintenance and facility management into a single service contract.
Please CLICK HERE to visit our website for further information.
OTHER ARTICLES IN THIS SECTION