Quirepace BVC - Industrial Vacuum Cleaners
27 June 2014
Industrial Vacuum Cleaners, Air Blowers and Exhausters for all Industries.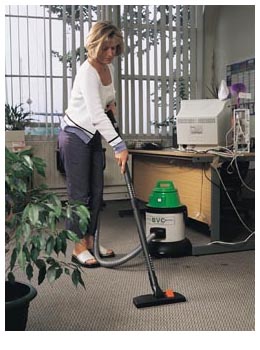 British Vacuum Company - BVC - offer a wide range of industrial vacuum cleaners including ATEX and Type H machines
Buying or replacing an industrial vacuum cleaner can often seem like an obligation or chore. But the right machine (used properly) will last for years and it will save both time and money by doing the job faster and more efficiently. But there's more. Hubert Booth who invented the vacuum cleaner in 1900 founded the company that was to become BVC. Today we are one of the few companies still manufacturing in the UK giving us the flexibility to modify machines, should it be necessary to match quite specific customer requirements.
A VACUUM CLEANER CAN OFTEN DO A LOT MORE THAN CLEAN THE FLOOR, EMPTY SUMPS OR PICK UP SWARF.
The high volumes of air generated in the BVC vacuum cleaner are increasingly being put to additional work. Our engineers, when visiting a site, can often suggest ways of utilising the vacuum to further increase efficiencies in production. This can be anything from reducing airborne contamination at workstations or hold down tables to pressure jet/vacuum nozzles for deep hole cleaning and materials recycling.
Please CLICK HERE to visit our website for further information on our product range.
OTHER ARTICLES IN THIS SECTION