Integrated solution that monitors and protects
16 July 2014
An upgrade of the SKF @ptitude Analyst surveillance condition monitoring software and SKF Multilog IMx-M 19in rack based machinery monitoring system presents operators of critical rotating machinery with an integrated solution that both monitors asset condition, and protects against failure.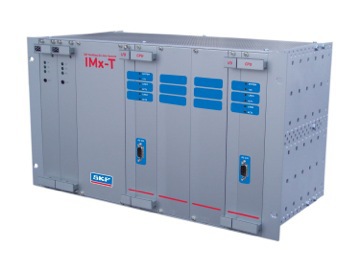 SKF has launched SKF @ptitude Analyst 2013 version 8.1 analysis and reporting software, and upgraded its on-line protection system, Multilog IMx-M. When used in combination to monitor semi critical and critical rotating assets the two products offer machinery protection and help boost maintenance efficiency.
Robert Kaufman, software product manager at SKF, comments: "This product expands the machinery protection capabilities of SKF @ptitude Analyst while improving usability for customers."

SKF @ptitude Analyst is a surveillance condition monitoring application under SKF @ptitude Suite, the company's software suite for plant-wide condition based maintenance. It offers powerful diagnostic and analytical capabilities that enables users to manage asset condition data from offline portable and on-line permanently installed devices with a single software program. The software is easy to use and offers interconnectivity with multiple enterprise-wide software programs and systems, enabling the information gathered to be accessed throughout the organisation.

The SKF Multilog IMx-M primary function is to protect critical and semi-critical rotating plant assets from catastrophic failure and thereby reduce the risks of injury to people, equipment damage and accidental release of hazardous substances to the environment.
OTHER ARTICLES IN THIS SECTION