Incident reporting system
22 July 2014
An effective, low-cost solution to providing information and communicating with staff and colleagues in the workplace is the Near Miss / Incident Reporting System available from T Cards Direct, which is an easy way to manage and document health and safety issues.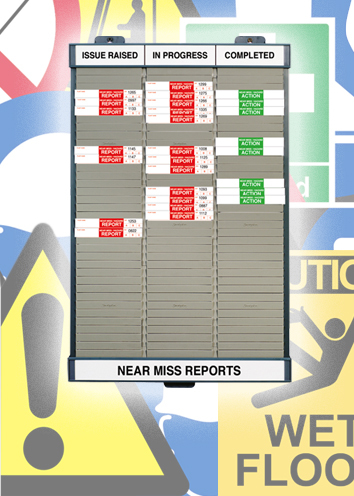 The system provides a record and history with traceability from the time the incident occurred. The standard display board is available in a three column format with standard 50 or 30 cards deep and measures 409mm wide and is supplied fully assembled, complete with headings and 200 Incident T Cards.
There is also the option to have the system made to a bespoke format.
OTHER ARTICLES IN THIS SECTION