Re-built Sidetrackers are low-cost handling solution
23 July 2014
Two re-built Sidetracker multi-directional reach trucks are providing a leading specialist steel stockholder with versatile, reliable materials-handling performance at half the cost of new machines.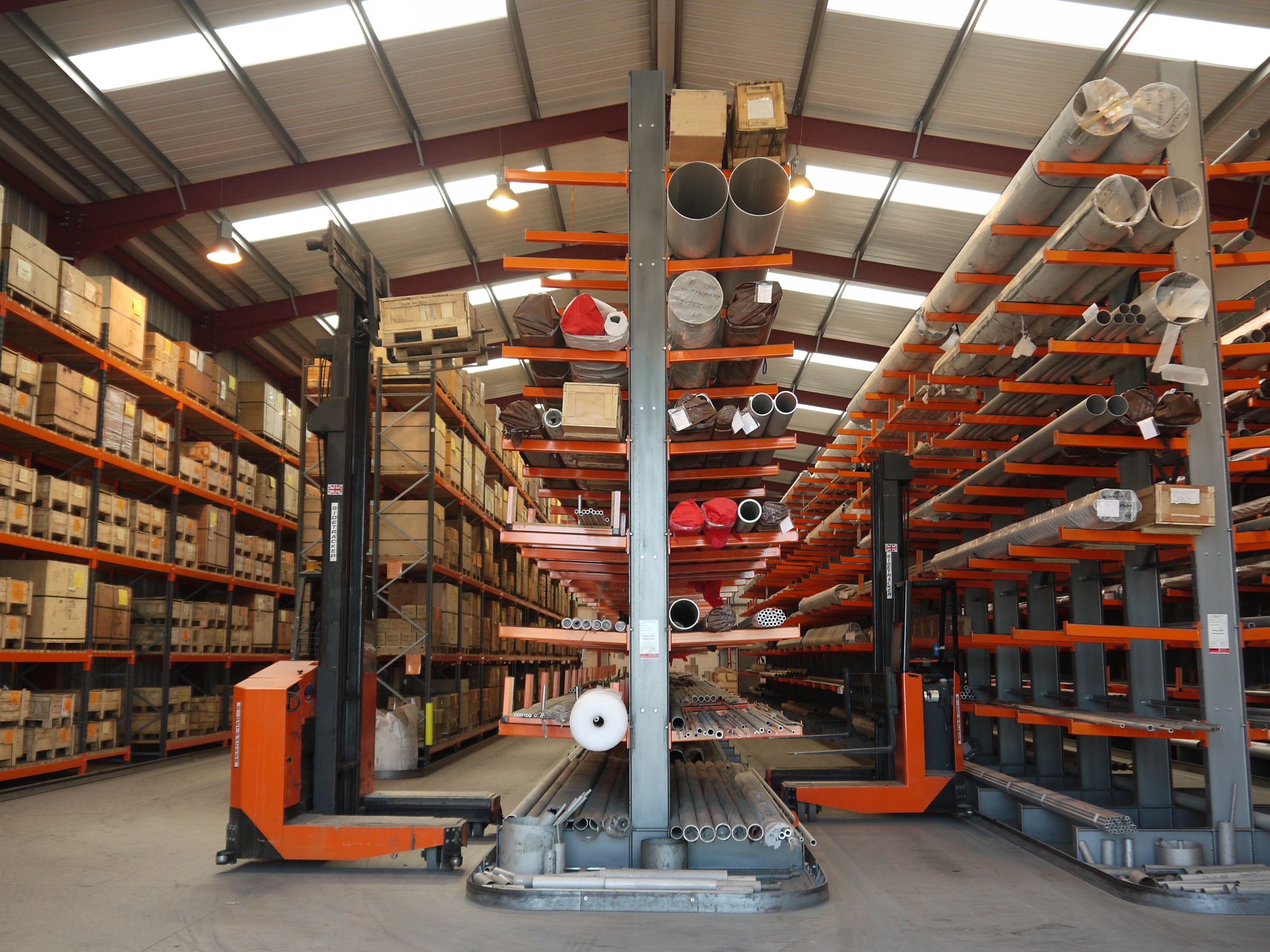 Yorkshire Stainless Ltd is one of the UK's leading suppliers of tubular stainless steel products, including pipes, flanges and fittings, in both standard and specially manufactured form. Pipe up to six metres long is stored on cantilever racking and boxes of fittings on pallet racking in a warehouse designed to maximise capacity by reducing aisle widths and turning areas.
The two battery-powered Sidetrackers are compact SOW25 models that have allowed the aisles in the cantilever racking to be reduced to 1.9 metres. Space for turning has also been reduced, because the trucks can steer in any direction, including diagonally, and rotate in a full circle on the spot.
The trucks are a vital part of the company's delivery commitment and need to be extremely reliable and efficient. The first pre-owned truck, bought in 2007, met YSL's requirements in all respects, leading to the purchase of the second earlier this year. Key to the trucks' performance is the quality of Sidetracker's refurbishment programme, which includes re-building the motors, masts and hydraulic controls, fitting new batteries, tyres, hydraulic hoses and seats, and re-sealing all rams. Trucks, which are also given a full re-spray, are covered by a one-year parts-and-labour warranty, with batteries guaranteed for five years.
The trucks at Yorkshire Stainless have a lift capacity of 2000kg at 500mm load centre and a triplex mast with a maximum lift height of 8.5 metres. Maximum fork spread is 3000mm, and a wide reach well allows pallets to be handled at floor level.
OTHER ARTICLES IN THIS SECTION