One replaces two
29 July 2014
To achieve more straightforward handling procedures, Parker Steel brought in a Combilift 4-way truck at its Cambridge distribution centre to replace a sideloader / counterbalance forklift combination. This one-truck solution proved so successful that after years of reliable operation a new C4500 model has relieved the old Combilift of its duties at the site, where it now handles 100t of products on a daily basis.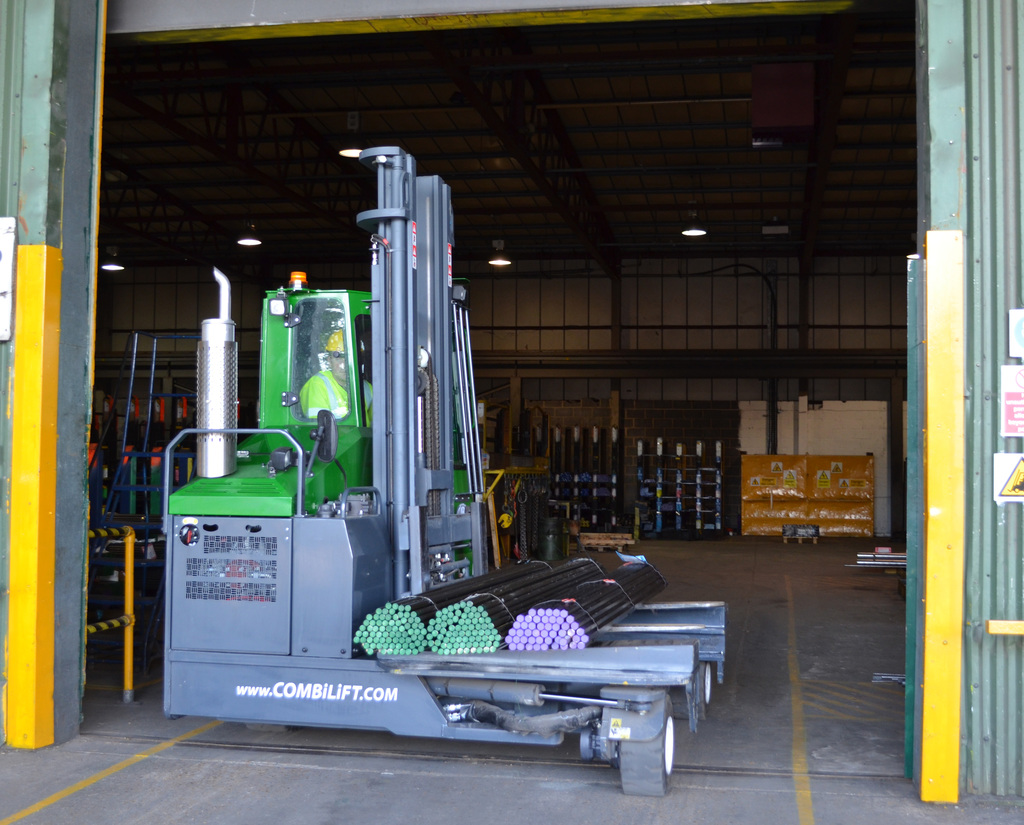 Logistics Manager Martin Lee explains: "As well as the obvious savings on capital expenditure by using just one machine rather than two, costs on maintenance and training are reduced. Reliability is also of the essence here as there is a constant flow of goods in and out, from the storage racks to the sawing facilities and back, and HGVs need to be loaded every evening for early delivery the following day."
Regardless of the load; 3m long bundles of bright steel, plate and sectional steel and beams weighing over 4t for example, the Combilift manoeuvres these effortlessly in and around the site, even over areas of uneven terrain, and deposits and picks from external racking. Its 4.5t lift capacity enables more bundles to be carried in one go – 3 or 4 rather than 1 or 2, resulting in quicker loading times for improved productivity.
When it came to renewing the old truck Parker Steel did its homework with other brands but the Combilift was once again the drivers' preference after they had trialled forklifts from various manufacturers. This was in part down to the good visibility and in-cab comfort, both of which contribute to better health and safety.
"The input from drivers was the major factor," says Martin, "but also from my point of view, having seen the manufacturing facility at first hand, I am aware of the build quality and stringent testing that Combilift's products undergo. For me the Combilift is the best truck of its type on the market and comes from a company that listens to what customers want and then manufactures accordingly." Parker Steel's machine was customised for example with a three stage free lift mast to avoid any collision with the roof when offloading from curtainsiders. Tapered rubber buffers fitted to the platform stabilise the transportation of round bars and protect loads from slipping, which in turn reduces the risk of any damage. The platform size of the C4500 model also enables the forks to reach to the middle of the HGV bed when offloading, simplifying and speeding up this procedure.
OTHER ARTICLES IN THIS SECTION