Helmet now with PAPR
23 September 2014
ESAB now offers a Powered Air Purifying Respirator (PAPR) for its Warrior Tech 9-13 Auto-Darkening welding helmet.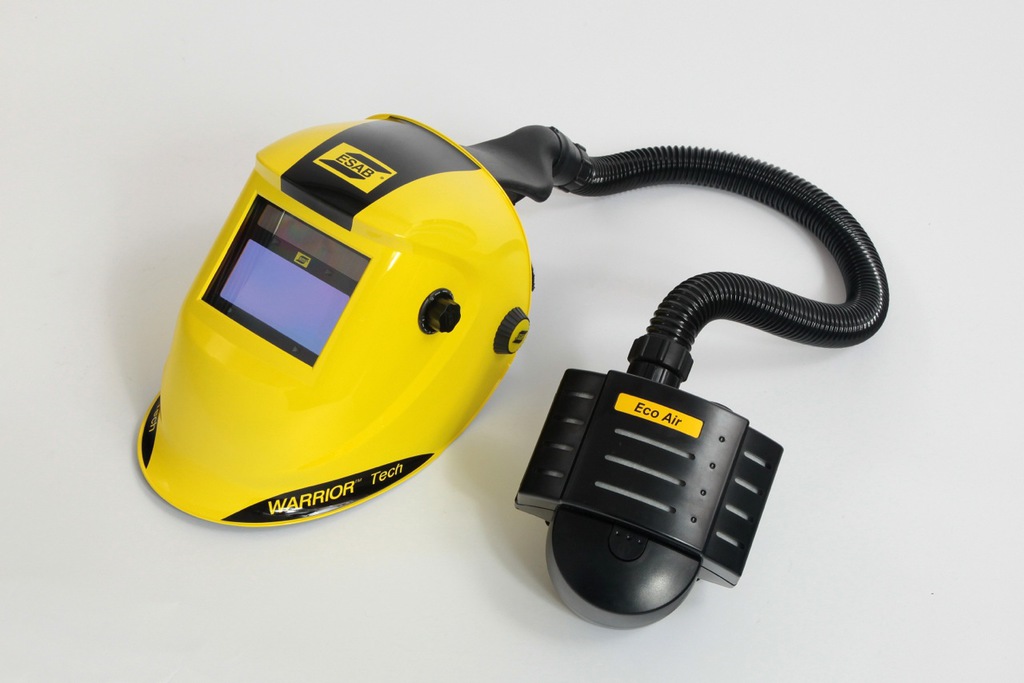 The Warrior Tech helmet with ESAB's Eco Air PAPR is a full-face respiratory system designed to provide the highest safety and comfort for the welder. Manufactured and tested to meet stringent EN12941 standards, the helmet with PAPR provides a high protection rating of TH2P and uses a high performance P3 main filter to remove particulate matter.
PAPRs operate by filtering air through a battery powered unit, which is then supplied into the breathing zone inside the helmet. ESAB's Eco Air PAPR delivers the maximum fresh air flow and offers protection against dangerous welding fume particles.

OTHER ARTICLES IN THIS SECTION