Upgrades to collision warning system
26 September 2014
The Collision Sentry collision warning system was designed to create a safer working environment in industrial settings by reducing or eliminating 'blind corner' collisions that can occur when forklift traffic and pedestrian traffic intersect.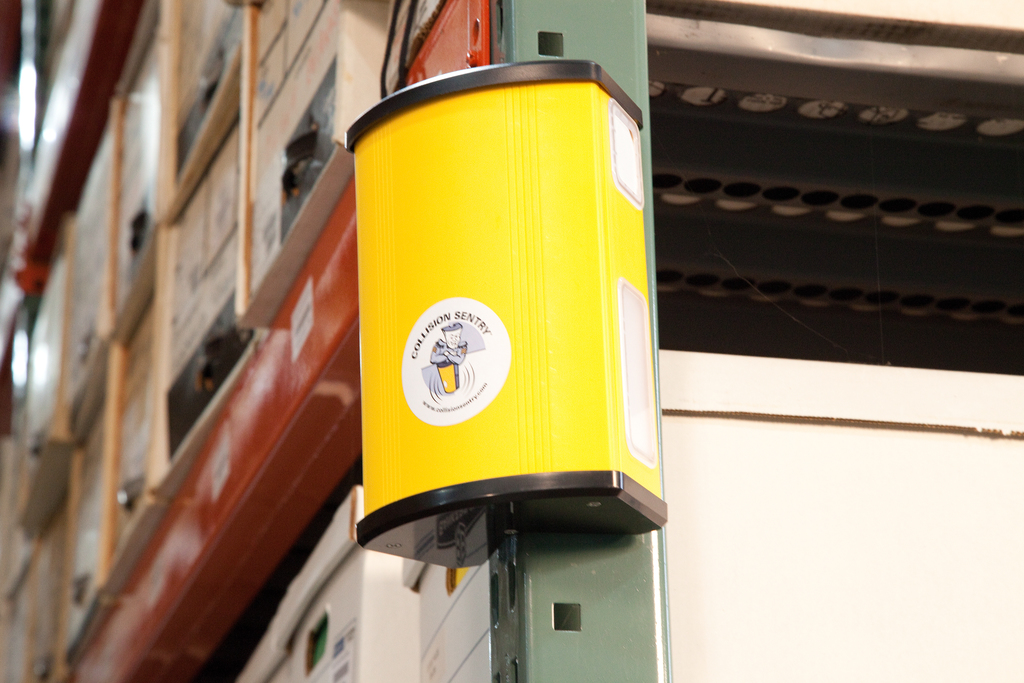 Initially introduced a year ago, the Collision Sentry has undergone several upgrades designed to improve both the efficiency of the unit and its operation. These include: A redesigned circuit board with digital output, faster initial flash pattern designed to attract more attention, and updated optics to reduce possible cross-aisle false triggers.
Collision Sentry provides a visual warning that alerts forklift drivers and pedestrians to approaching traffic by using infrared motion detectors to 'see' around corners. When motion is detected on both sides of the corner – meaning a collision is possible – LED warning lights signal in both directions that there is traffic around the corner.
OTHER ARTICLES IN THIS SECTION