Home
>
Learn about IS0 11011 to improve energy efficiency
Learn about IS0 11011 to improve energy efficiency
23 September 2014
Want to cut costs, be more energy efficient and reduce energy waste?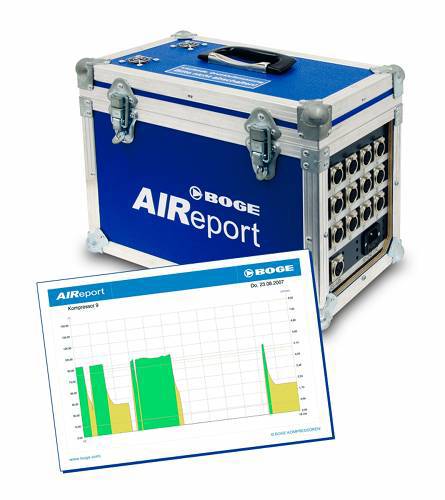 BOGE Compressor's latest free white paper helps with just that. It will tell you everything you need to know about ISO 11011 – a globally accepted standard that assesses compressed air use, critical production functions and poor system performance.

Titled 'Better Energy Efficiency with ISO 11011' this latest paper from BOGE outlines the importance of energy efficiency when using compressed air and the services that are available to reduce waste and costs. The introduction of 1S0 11011 is significant as it enables compressed air users to accurately quantity their total energy use – including the amount of energy wasted and costs generated.
Compressed air users will also benefit significantly from the introduction of ISO 11011 as it sets in place guidelines for companies to conduct industry-wide like for like energy efficiency audits. Energy audits establish the volume of compressed air that a company uses and how much it costs to generate. Previously, there has not been a framework or a formal standard, resulting in an absence of accurate information about the performance of compressed air applications in the engineering industry.
RELATED ARTICLES
No related articles listed
OTHER ARTICLES IN THIS SECTION