Adsorption air dryers
24 September 2014
The HBP (Hi-line Blower Programme) range of adsorption air dryers is manufactured in the UK and features zero loss operation as well as touch-screen technology. Units are built at the Hi-line headquarters in Burton-on-Trent, and supported with a service network which provides full UK coverage with trained engineers.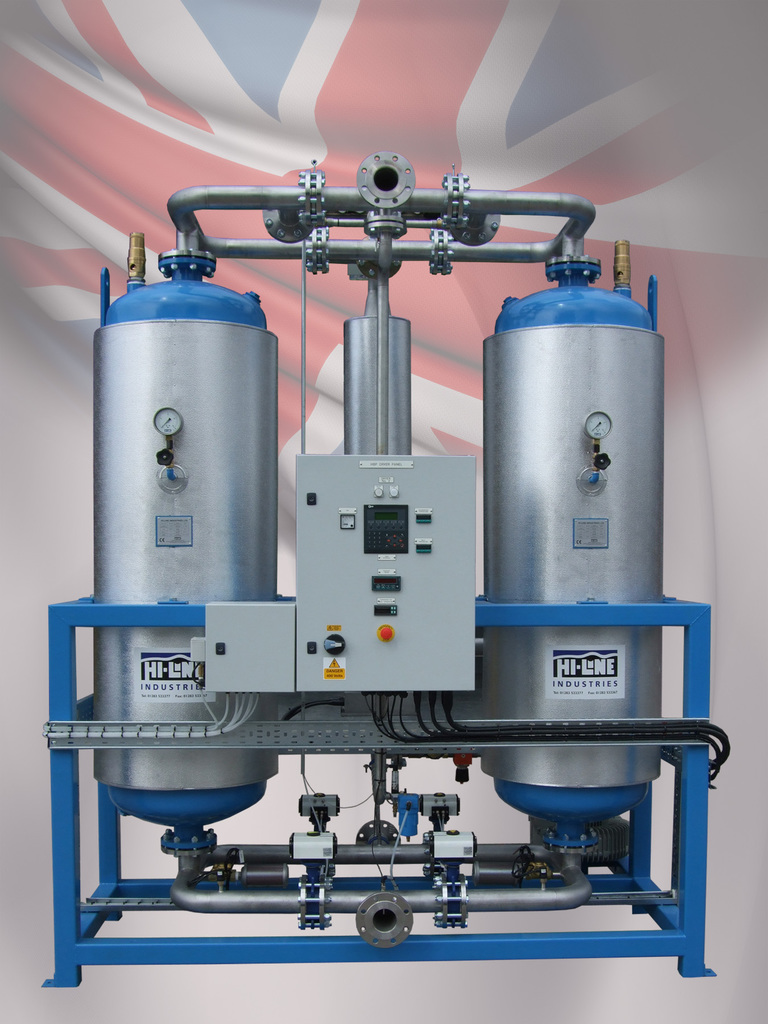 A dewpoint of -70°C can be achieved without compressed air loss, and the thermally efficient vessels feature Stucco Rockwall cladding for maximum efficiency. The generous sized vessels comply with PED (Pressure Equipment Directive) 97/23EC, with stainless valves and pipework utilised as standard.
Desiccant regeneration, with automatic vessel changeover, is achieved using low tariff energy, the waste heat from steam or oil, and the heat by-product of compression.
OTHER ARTICLES IN THIS SECTION