NDT apprenticeship scheme
10 November 2014
The British Institute of Non-Destructive Testing (BINDT) has obtained agreement to develop an apprenticeship standard for non-destructive testing (NDT) under the government's new Phase 3 Trailblazer Apprenticeships programme, which will give employers across the NDT industry and beyond an opportunity to shape the future of training and employment in the NDT industry.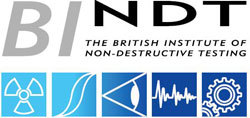 The news follows the announcement by the Rt Hon Vince Cable, Secretary of State for Business, Innovation and Skills, of the latest cohort of employers that will be developing a number of apprenticeship standards across a variety of UK industries.
Skills Minister Nick Boles said: "I congratulate BINDT for the key role it is playing in developing new top-quality apprenticeships. Through the trailblazers initiative companies like BINDT, in collaboration with their industry partners, will give people the skills they need to thrive and our businesses need to compete."
Phase 3 Trailblazer Apprenticeships will trial a new apprenticeship funding model and standards in the academic year 2014-2015. The scheme introduces reforms that give employers the purchasing power needed to acquire the best value and most appropriate training for apprentices. Colleges, training providers and universities will be incentivised to provide the training needed to fulfil the standards and the funding rules and processes have been simplified.
Employers will now have more control of the funding for apprenticeships, which will mean that they can work directly with providers to secure the most effective training for their apprentices. Rather than the government setting the price of training centrally, costs can be negotiated with training providers directly to ensure that it delivers the best value for the company. For every £1 invested in training and assessing apprentices, the government will contribute £2. When an apprentice receives high-quality training towards a new apprenticeship standard, it creates significant benefits for the business but also for the wider economy.
In addition to the funding and incentive payments, the government will fully fund English and maths at Level 1 and Level 2 if a learning gap is identified and the employer can access learning support funds where additional support for the apprentice may be required.
Roger Lyon, Phase 3 Trailblazer Apprenticeships NDT Project Manager for BINDT, commented: "During a long and rewarding career in the field of NDT, I have always been passionate about helping others to pursue this worthwhile career, particularly those young people who, for one reason or another, didn't go to university. The Trailblazer Apprenticeships Scheme is a comparatively new government initiative, which will eventually replace all other apprenticeship frameworks. You can imagine my delight when Rolls-Royce and BINDT asked me to prepare and submit an Expression of Interest (application) and, when we were successful, I was asked to project manage the development of the scheme. The new NDT apprenticeship scheme, which has been given the title of 'Non-Destructive Testing (NDT) Engineering Technician', will be a fabulous opportunity for industry and the NDT profession, but most of all it is an opportunity for new entrants, particularly school leavers, to join the exciting world of non-destructive testing."
Professor Tony Dunhill, President of the British Institute of Non-Destructive Testing, said: "This is great news for the NDT sector. We are a highly practical profession using the full range of scientific technologies, from coloured dyes to 3D X-rays, to find cracks and flaws. NDT is the tool used by engineers to confirm a facility or part is safe to use, and is essential to the preservation of all existing and new infrastructure. For high-value manufacturing, NDT is vital to ensuring the part is safe to use."
It takes time to build the knowledge and skills needed for a new NDT inspector to detect defects reliably. Experience is key. Many employers find the cost of providing the two years of experience that is required too high and this has resulted in a shortage of inspectors. The Phase 3 Trailblazer Apprenticeships is the solution to this problem and will introduce new people into this exciting profession, which offers long-term employment and a prosperous future. "To meet market trends, an intake of over 500 new inspectors is needed each year. The Phase 3 Trailblazer Apprenticeships will not only help to make a huge impact on this demand, but will also have a significant and positive influence on the NDT industry, creating a much brighter future for NDT," concluded Professor Dunhill.
BINDT recognises the valuable support of Rolls-Royce and the other 40 companies committed to taking the 200 apprentices per year this scheme anticipates. The engineering scope of NDT is very wide and the companies come from most of the UK's industry sectors, opening opportunities for sustained careers to the successful candidates. Roger Lyon added: "It is now time for employers to step up to the plate; the significance and robustness of this apprenticeship scheme will be determined by the employers who are represented on the development and review teams. The end result is in the employer's hands: don't miss the opportunity to be involved in this exciting project, which will change the face of NDT recruitment once and for all."
To keep up-to-date with the progress of the Trailblazer 3 NDT apprenticeships, please visit http://www.bindt.org/education-and-training/apprenticeship/
OTHER ARTICLES IN THIS SECTION