On-line reporting system
10 November 2014
For 20+ years Specialist Hires, trading as Envirogard, used a manual T Cards system at each of its six depots to keep an up-to-date status of equipment in stock. However, it wanted each depot to be able to check equipment status and stock on-line for all depots without the need for 'phone calls.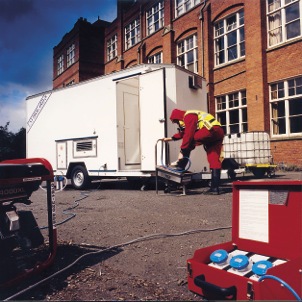 Envirogard opted for a T Cards online system and carried out a 3-month trial of the system at its Ashford depot, running it in parallel with the manual system. After a successful trial, the company purchased a 10 board / 8 user system, after which their smaller depots were included and brought 'on-line', finally adding the Manchester depot later that year.
Gary Sheppard, contracts manager at Envirogard's Ashford base said, "The new system allows us to see at-a-glance the status of any piece of equipment at any location, so we can reserve the equipment we need in other depots, quickly and easily. We were able to customise the T Cards fields to suit our application, adding information such as test dates for maintenance, electrical, gas and filtration testing, door codes for our trailer units etc. Previously when plant and equipment was transferred between depots, we would receive machine record files by post; with the online system, it's much quicker."
Envirogard's experience in using the new online system is a good example of T Cards Online expertise in helping organisations, such as those with multiple sites, to explore the benefits of a simple, intuitive, yet highly effective online management tool. The result is an easy-to-use and convenient online system which streamlines and improves the recording and sharing of information which helps to improve processes, enhance productivity and ultimately increase profits.
OTHER ARTICLES IN THIS SECTION