High speed solution
13 November 2014
The despatch area at Gemini Dispersions, some 20 miles north of Manchester, had a manual roller shutter door with large, heavy rubber crash doors in front. The crash doors were in a poor state of repair. As a result, internal temperatures at times dropped to -2°C or lower, heating was very expensive and staff moral was sometimes affected.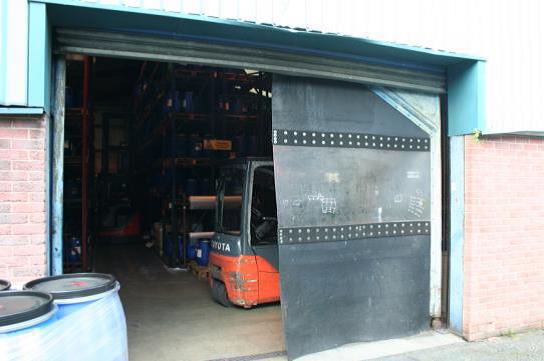 The company decided to install a high speed door to replace the crash doors. An Ardent door from Klimate was chosen. Keith Howson, head of operations explains:"With Klimate being based in the north west this counted massively in its favour, but right from the outset I felt good about the company. The sales rep that first attended site was professional and knowledgeable and filled me with confidence, the quote arrived very quickly to us and had all the information that I wanted and most importantly for me, we were not pestered about the quote"
A team of Klimate engineers attended site and installed the door quickly and efficiently within the given timescale and left them with a product which was actually better than they anticipated.
A spokesperson at Gemini Dispersions says the overall look is more professional. The door will keep heat in during the colder months which will help to reduce heating bills. An added benefit is the increased security. Located on a public right of way, the opportunity was always there for people to run in and pilfer equipment. The new door means that without a remote control they cannot enter.
OTHER ARTICLES IN THIS SECTION