Clear solutions
27 January 2015
Kilmate has helped Big Bear Confectionery in Blackburn make its manufacturing process faster and more efficient, while reducing cross-contamination between products.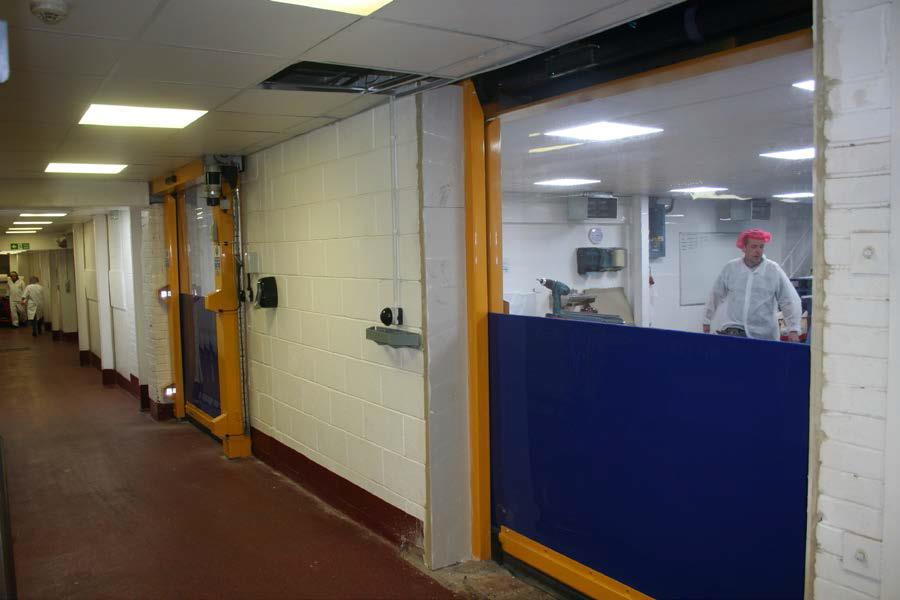 Part of this project was to create a one-way system through the process room with the aid of two high speed doors. As all doors made by Klimate are bespoke, Big Bear wanted the top half transparent, allowing people entering and leaving the room to see if it is safe to do so.
Mark Walsh from Big Bear said: "We have two larger Klimate doors already on loading bays and are more than happy with the doors and, more importantly, the response times should we ever need an engineer to attend site"
The room where these two doors are situated has been transformed and is now a modern, clean, and efficient food production area. The decision has been taken to have a similar sized door installed across the corridor from these on a room which currently houses nuts. This door could be interlocked with the production facility to prevent any possibility of cross contamination.
OTHER ARTICLES IN THIS SECTION