Shire Systems will be demonstrating the latest version of CMMS Maintenance Software
18 February 2015
The Shire Systems Team will be demonstrating all aspects of the latest version of Pirana CMMS Maintenance Software including the new powerful 'Checklist' features to support Servicing and Inspection.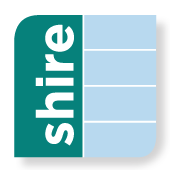 This functionality is extremely useful for routes, projects, installations, setups and upgrades.

Also on offer will be the preview of Pirana Mobile PRO for Android.

Pirana CMMS is an easy to use, affordable, fully integrated Maintenance Management system that is scalable to suit organisations of all sizes.To complement the main system, Pirana Mobile PRO is an effortlessly simple, yet powerful set of mobile applications for use on or off-line.

Besides being supremely easy to use and deploy, Pirana CMMS delivers a full suite of products:

Dashboard Management Information displays
Fully featured Asset, Meter & Task registers
Preventive & Predictive Maintenance
Materials Management
Purchasing control
Request logging – for work orders, purchase orders and quotations
'Checklists' and multi-subject Work Orders
Management KPIs
Powerful reporting
Comprehensive security options
Pirana can be quickly deployed on-premise, on-demand (cloud) and mobile.

So if you are looking for a simple solution or an enterprise strategic tool, Pirana CMMS is the solution to reduce downtime, optimise performance, productivity and sustainability.
Shire Systems Ltd Stand M16H
Shiresystems.com 023 8022 4111
OTHER ARTICLES IN THIS SECTION