Home
>
MTA wins award for MACH
MTA wins award for MACH
03 March 2015
Congratulations to The Manufacturing Technologies Association (MTA) which has been awarded Best Association Exhibition 2015 for its show, MACH 2014, at this year's Association Excellence Awards.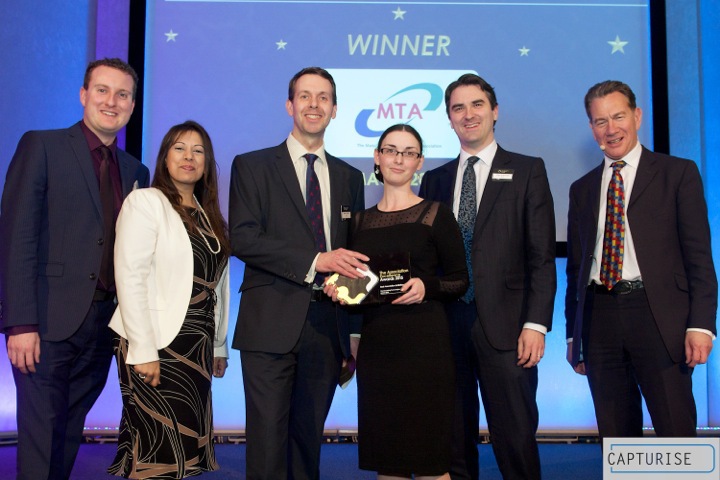 The Award ceremony took place at the QEII Centre in London on 27th February and brought together representatives from associations of every sector. The awards recognise individuals, teams and new initiatives, highlighting excellence in the operation of associations and how such bodies serve their members.
The MTA was awarded Best Association Exhibition 2015 for the MACH 2014 show which took place at the NEC in Birmingham between 7th and 11thApril, 2014. The exhibition showcased 6500 tonnes of live working machinery and attracted more than 23,000 visitors representing diverse sectors across the whole of the UK Manufacturing .
MTA CEO James Selka said of the award "We are very proud of the achievements of the MTA team in delivering MACH 2014. A lot of hard work goes into putting on an event of this magnitude and it is very humbling to be recognised by The Association Excellence Awards."
He continued: "We're already well on our way to delivering MACH 2016 and this award has galvanised the team. We can't wait to make the 2016 event even more successful."
MTA President Mark Ridgway OBE, DL, said "it is fantastic for the MTA to receive recognition from a cross section of our trade association peers for all the hard work we put into MACH 2014. This award reflects exceptionally well on the manufacturing industry as a whole, and demonstrates that our sector is at the forefront of the UK's economic revival."
RELATED ARTICLES
No related articles listed
OTHER ARTICLES IN THIS SECTION