Shire Systems to show new products at Maintec and 2015 Roadshows
05 March 2015
The Shire product catalogue is expanding with new and exciting maintenance software solutions.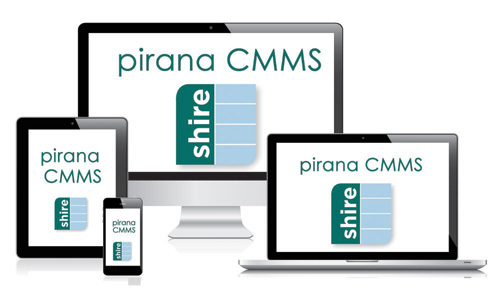 Throughout 2015 the Shire Team will be on hand at various UK venues to demonstrate the latest release of Pirana CMMS maintenance software and the ever popular Pirana Mobile suite of products.
Whether you attend Maintec, one of the roadshows, or both, you will be able to experience any Shire product for yourself, with guidance from the Shire experts.
Shire FREE Roadshows
The UK 2015 roadshow schedule has now been published. Shire roadshows are a fantastic way of experiencing the popular solutions first hand.
Some of the topics covered:
How to setup & implement CMMS
New and upcoming products and productivity aids
A full range of Mobile solutions

About Pirana CMMS
Pirana CMMS software is affordable, quick to deploy and scalable. The interface is easy to pick up; it's possible to get started in minutes and it's possible to boost usability even further by setting customisable components.
Longer Equipment Life·Less downtime
Increased Productivity
Supports SUSTAINABILITY goals
Available on-premise (installed on your own network) or on-demand (cloud).
OTHER ARTICLES IN THIS SECTION