Home
>
Deep-cycle technology
Deep-cycle technology
16 March 2015
Reliant AGM with C-Max Technology, claimed to be the industry's first 'true' deep-cycle AGM battery, is now available from Trojan Battery, LLC, manufacturer of deep-cycle batteries. Reliant AGM maximises sustained performance and increases total energy output to meet demanding deep-cycling requirements in Trojan's wide range of market applications.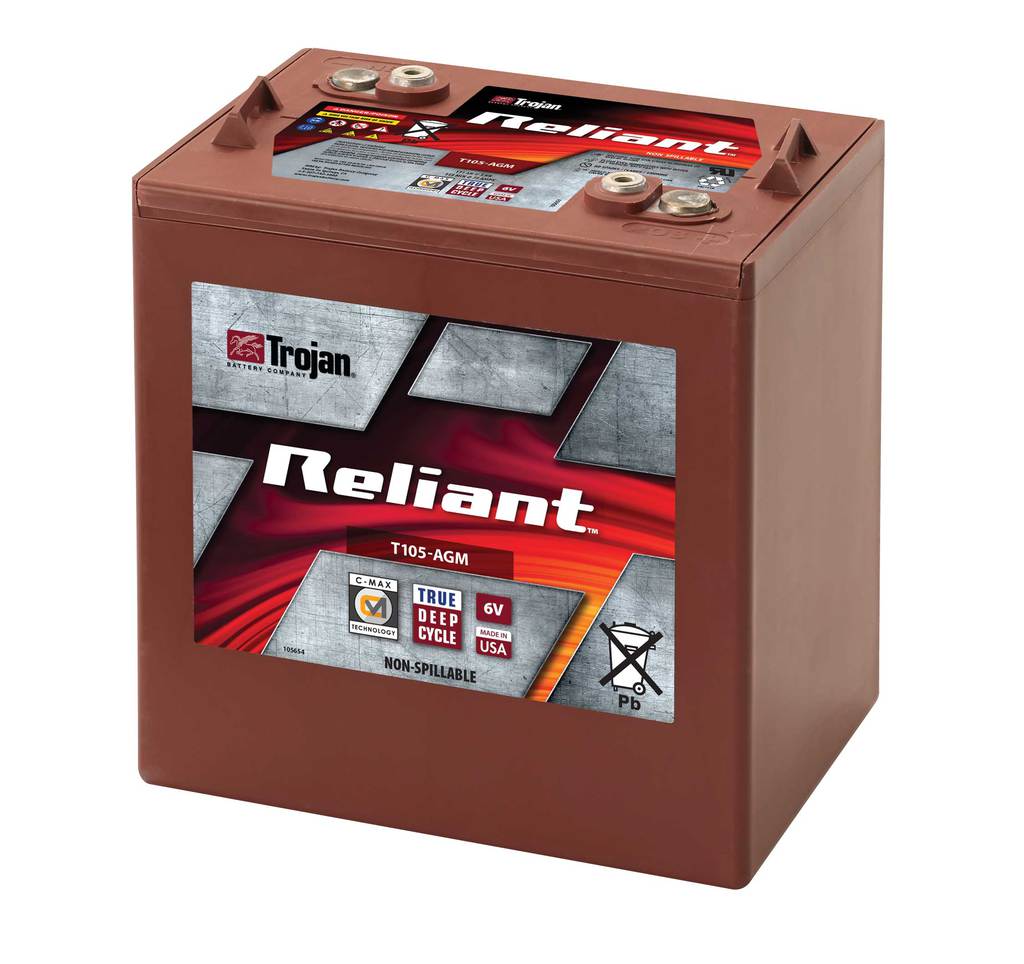 Dave Godber, Trojan Battery's executive vice president of sales and marketing, says: "Trojan's Reliant AGM is specifically engineered for deep-cycling applications, unlike most AGM batteries on the market today which are designed for dual-purpose or standby applications, such as UPS backup."
He says that Trojan has focused on deep-cycle technology longer than any other battery manufacturer in the industry and has used its expertise and knowledge to develop a highly reliable deep-cycle AGM battery.
Reliant's C-Max Technology incorporates a wide range of features. The combination of its proprietary paste formula, special separator, polymer case design and maximum flame arrestors, coupled with Trojan's manufacturing experience, is said to deliver increased total energy output, maximised sustained performance, consistent quality, and enhanced durability.
RELATED ARTICLES
No related articles listed
OTHER ARTICLES IN THIS SECTION