Home
>
UK manufacturers turn out in force for MTA Awards
UK manufacturers turn out in force for MTA Awards
16 March 2015
The recent Manufacturing Technologies Association (MTA) Annual Dinner and Awards was attended by many MTA member companies, who were welcomed by outgoing MTA President C. Mark Ridgway OBE DL.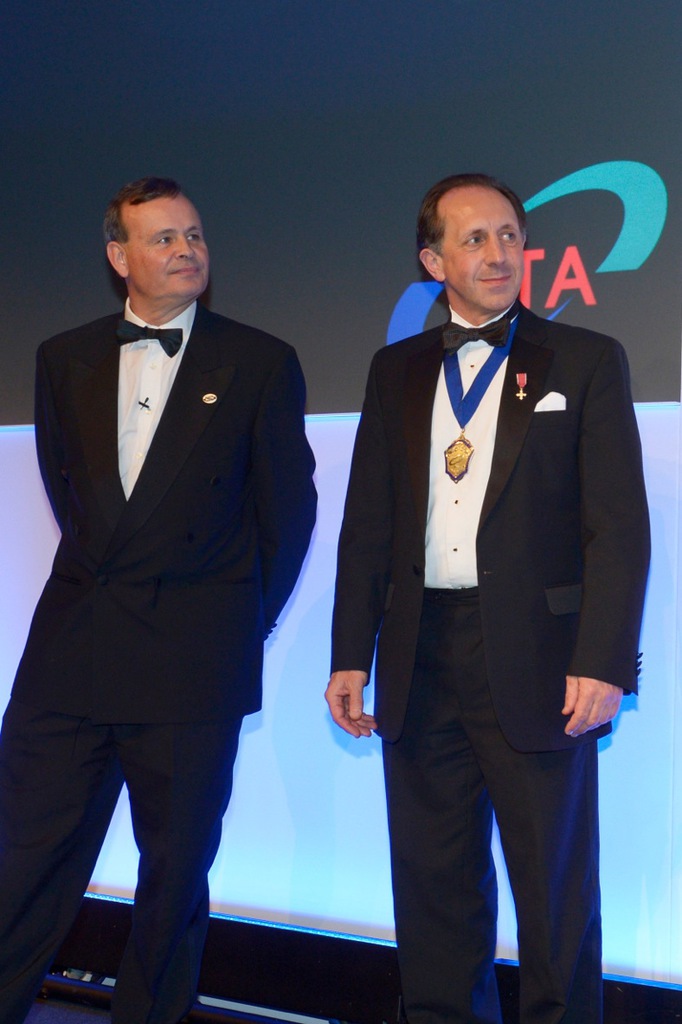 Mark Ridgway used his address to highlight the momentum that UK manufacturing has gained since the recession and called for more sustained support from Government.
The evening saw the MTA Presidency handed over to Guy Mollart who said: "I am honoured to serve as MTA President and return something to the industry that my company, Mollart Engineering, has so much been a part of over the past 80 years."
Attention then turned to the 2015 Manufacturing Industry Awards. These prestigious and hotly contested awards saw companies and individuals recognised for their outstanding achievements.
The Best Supplier Partnership category was awarded to metrology software products ltd and Renishaw. The judges felt that a large innovative company choosing a small partner gave huge credibility to their offer and entry.
Best Training Scheme was won by Yamazaki Mazak UK; the judges felt it was an exemplar within the industry, due to the Corporate Social Responsibility (CSR) work it carries out and its high level of engagement with schools.
Scott Gullick, PP Electrical Systems scooped the Young Engineer of the Year Award, impressing the judges with his aptitude, self-starting attitude and his ability to show initiative.
MTA CEO James Selka said of the evening "The MTA is all about its members and it is a real privilege to have so many of them with us to share this evening. I would like to take this opportunity to thank outgoing President Mark Ridgway for his continued dedication to the MTA and I'd also like to welcome incoming President Guy Mollart, who I look forward to working closely with in the coming years."
RELATED ARTICLES
No related articles listed
OTHER ARTICLES IN THIS SECTION