Batteries for cleaning machines
08 May 2015
Cleaning and hygiene supplier Diversey Care uses Hawker XFC batteries from EnerSys for its TASKI floorcare machines.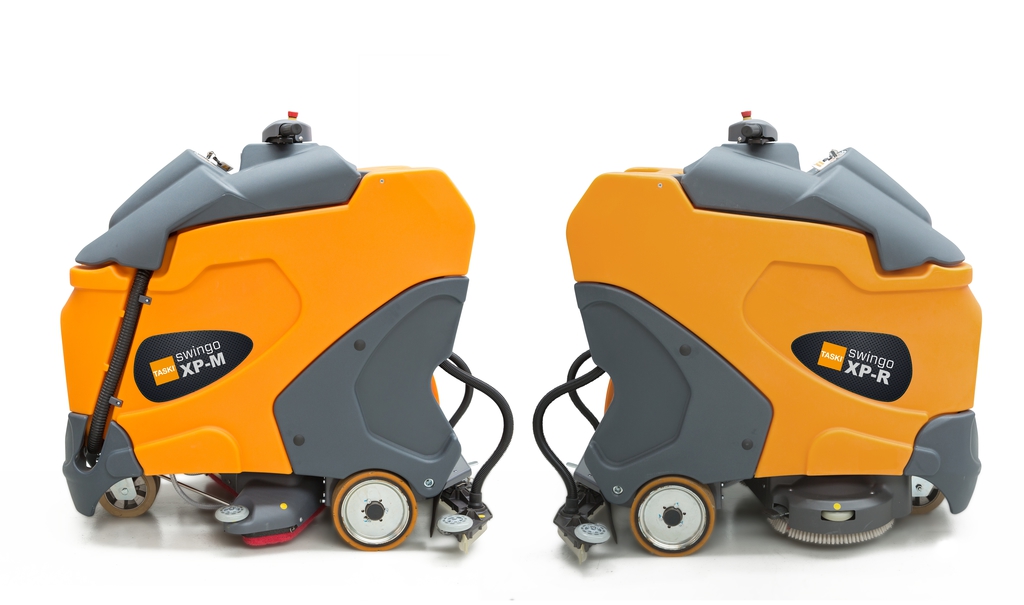 These scrubber driers are designed to provide high machine performance, reliability and availability. The reduced energy consumption and ease of deployment of the batteries fitted well with Diversey Care's objective to make cleaning operations simpler, less expensive and more sustainable.
"Today many organisations have aggressive targets for utility savings and carbon footprint reduction," says Lawrence Osborne, TASKI marketing leader for UK & Ireland at Diversey Care. "We have secured a number of large organisations' cleaning machine supply contracts because these customers recognise the utility savings TASKI scrubber driers deliver. TASKI customers enjoy the energy savings delivered by their machines through reduced in-use energy consumption and significantly shorter charging window delivered by XFC batteries and chargers."
Today, contract cleaners and in-house cleaning teams need equipment to be available at all times. The challenge facing manufacturers is that traditional batteries do not support this way of working. Optimum performance is achieved when the battery is used until its charge is depleted by about 60%. It is then recharged for six to eight hours without interruption before the machine is used again and the cycle repeated. While this may be acceptable for single-site operations where cleaning takes place once or twice a day it is not an option when building services are maintained round-the-clock.
The introduction of the Hawker XFC battery range in 2007 offered a different approach. When fully charged, these batteries store enough energy to power a typical floor care machine for many hours. They can be put on charge for any length of time whenever an opportunity arises without affecting their long-term performance or reliability. The machine can be plugged in for a quick top-up while an operative is on a scheduled break or doing some other task. The fast charging profile of the battery ensures that it is topped up quickly and is always ready for work, effectively supporting round-the-clock building care.
Hawker XFC batteries are supplied with machines from across the extensive TASKI swingo scrubber drier range including the walk-behind models that form the core of many cleaning operations through to the biggest ride-on machines used at sites such as railway stations, airports and shopping malls.
The batteries use Thin Plate Pure Lead technology. Enersys says the plates are much thinner than lead-antimony grids used in traditional motive power batteries and that they can hold up to 30% more charge and deliver up to 20% more power. The use of advanced electrolytes allows the batteries for cleaning machines and similar applications to be supplied as sealed units in robust enclosures which are effectively maintenance free and require little or no topping up.
"For 24/7 operations, every in-use and charging cycle saving has been calculated to deliver a significantly lower whole-life cost when all utility costs are considered," says Lawrence Osborne. "In some cases customers have decided to use these savings to offset a proportion of their service cost budgets, thereby reducing the whole-life cost of operating a fleet of cleaning machines. Others have reported these utility bill savings to their clients and/or building owners."
These smaller chargers can be mounted 'on board' so that the cleaning machine is self-contained and can operate autonomously. It is simply plugged into any convenient mains outlet for a charging top up. Alternatively, small chargers can be wall-mounted unobtrusively to create multiple charging points dispersed around a site for machines to connect for a quick top-up whenever needed.
OTHER ARTICLES IN THIS SECTION