Home
>
High speed doors for parts' store
High speed doors for parts' store
17 April 2015
BID Group has recently completed installation of high speed doors for Billingham-based electrical supplier,
Northern Powergrid.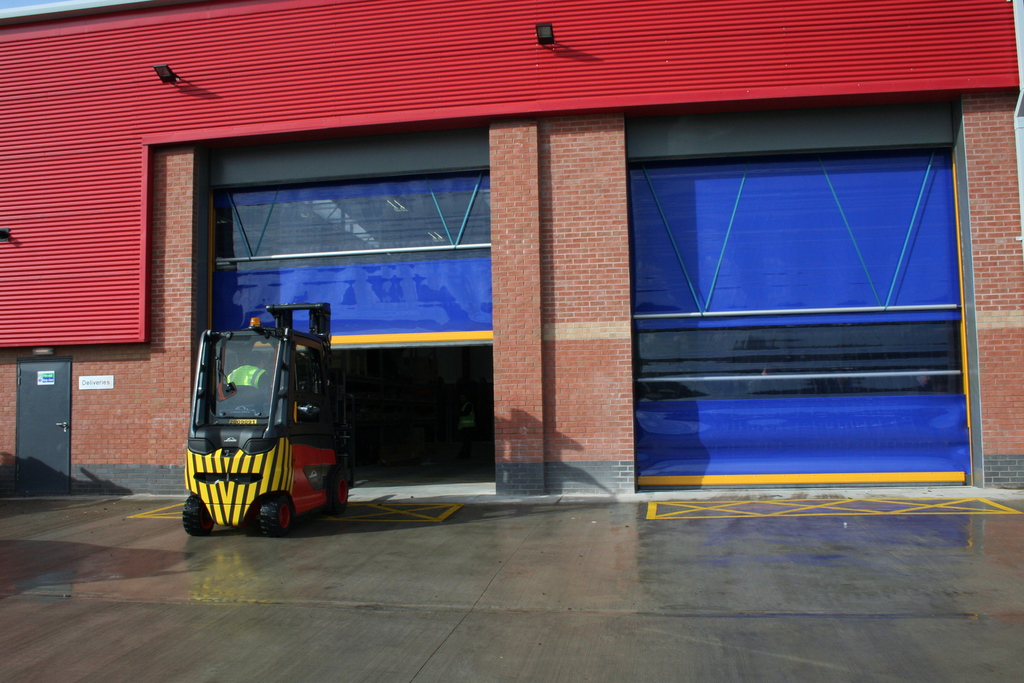 Northern Powergrid supplies electricity to about eight million people in the north-east of England and operates from various sites in the area. The latest installation took place at one of its newer units which is used for the storage and distribution of parts that help keep the network operational.
It was back in 2009 that Northern Powergrid first explored the possibility of using high speed doors on its external openings as an extra barrier against people entering the buildings and to speed up the process of transporting goods in and out. Following three separate quotes, Klimate doors were chosen.
James Davison, store and warehouse manager for Northern Powergrid, explains: "We had to get three separate quotes from the outset but we are happy with both the product and the service we receive from BID and the Klimate doors that they will be our first choice for any future installations. I have personally found the whole process from initial quote to final commissioning very easy and straight forward."
The doors are currently operated by induction loops which have been cut into the ground for speed of access and to prevent people from opening the doors when on foot. However there is the option to change the method of actuation to fobs mounted to forklift trucks should the requirement occur.
RELATED ARTICLES
No related articles listed
OTHER ARTICLES IN THIS SECTION