Industrial vending solution
15 May 2015
Invend, an industrial vending solution available through Brammer and Buck & Hickman, has passed a milestone after a 300th installation was completed at a UK manufacturing facility.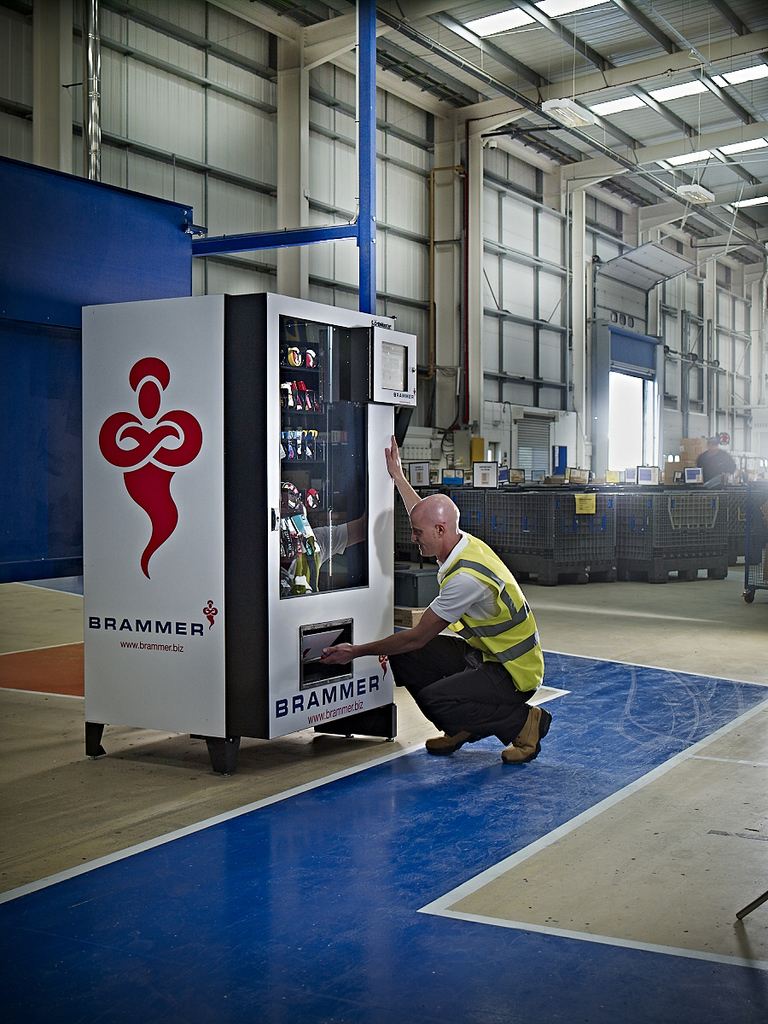 Atlantic Air Transport, based in Coventry, has installed two carousel and one locker-style Invend industrial vending machines for tools and general maintenance consumables after being impressed by the increased stock control and traceability Invend provides. The company specialises in air freighting and has a busy Maintenance Services division meaning easy access to consumables is key.
Also available with a spiral delivery mechanism, Invend can dispense a wide range of industrial consumables, from abrasives and cutting tools to hand tools, and from PPE to lubricants and greases.
Ged Farrell, head of industrial vending services from Brammer and Buck & Hickman, explains: "From increasing productivity by reducing the amount of time staff take to locate and order consumables, to providing greater visibility over which items are used and by whom, Invend is proven to reduce usage of consumable maintenance, repair and overhaul (MRO) products by between 25 and 40%.
"For companies choosing to vend PPE, there are further health and safety benefits – only approved PPE is available on the shop floor, and employees can only access the correct equipment suitable for their role, which creates an audit trail of issued health and safety items. Additionally, Invend can help cut costs by rationalising and reducing the number of suppliers."
Atlantic Air Transport is the latest in a long line of British manufacturers across a wide variety of sectors to reap the benefits of Invend. Novelis Automotive, based in Wednesbury in the West Midlands, is a leading global supplier of rolled aluminium sheet to the automotive industry and recently took delivery of its first Invend machine, while Fine Tubes, a manufacturer of precision stainless steel, nickel, titanium and zirconium alloy tubes currently has 18 Invend machines. Elsewhere MPS, a major packaging manufacturer, is enjoying significant cost savings on its janitorial products since switching to Invend in 2014.
The vending machines are provided by Brammer and Buck & Hickman, with the only costs to the customer being a small monthly software/data management fee and the use of parts ordered from the machines. Invend machines have an internet connection direct to Brammer or Buck & Hickman to register re-stocking needs, as well as providing real time management information on usage by individual and cost centre.
OTHER ARTICLES IN THIS SECTION