New venue for training courses
08 May 2015
BSRIA will be holding two of its most popular training courses in Manchester on 8th and 9th July 2015.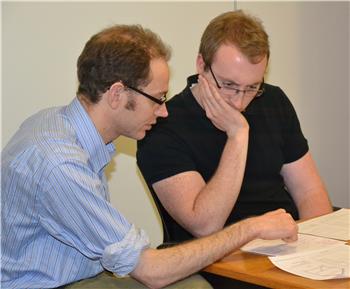 Training manager David Bleicher says: "Our Introductions to Mechanical and Electrical Building Services have proved popular for people who are new to the industry or for whom engineering is not their core responsibility. BSRIA guidance is used throughout the UK and increasingly internationally, so this is the first step to making our courses more accessible to a wider audience outside our traditional training the catchment."
'Introduction to Mechanical Building Services' provides an overall understanding of the type, range and scope of common mechanical building services systems. With at least 50% of the typical running costs of a building being attributable to mechanical building services, there is a need for greater understanding of systems in order to improve the design and build process and to help buildings work more efficiently. Key topics covered include heating, ventilation, air-conditioning, refrigeration, controls and renewables.
'Introduction to Electrical Building Services' complements the mechanical building services course and provides a practical introduction to electrical theory and electrical building services systems. Delegates will gain an understanding of how electricity is generated, how electrical systems operate and an appreciation of the dangers of electricity. It will enable the non-electrically minded to comprehend the discussions and requirements surrounding the subject.
Discounts apply for BSRIA members and for delegates attending both course dates.
OTHER ARTICLES IN THIS SECTION