Generators
13 May 2015
Carrier Rental Systems Generator Hire Range provides an extensive range of standard, supersilent and specialist generators available for hire to suit any application. The Carrier Rental Systems offers the most technologically advanced, environmentally friendly units available for hire in the industry.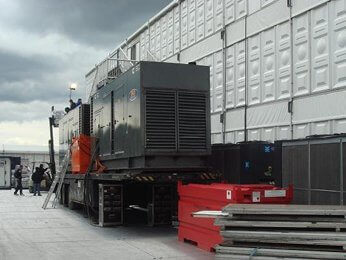 Carrier Rental Systems – your leading generator hire supplier to the construction, emergency response, outdoor events, industrial, manufacturing, petrochemical and utility industries.
Here at Carrier Rental Systems, we provide you with affordable generator hire across the UK. We also offer 24/7 response, for if you need a generator urgently.
We have offices located across the globe, including Spain, France, Singapore, Holland, Germany and United States. This means that we are able to provide you with worldwide coverage at highly affordable rates.
Whether you need 15kva or 1250kva generator for hire, Carrier Rental Systems can help. We have an extensive range of generators available for you to hire or purchase. We also have a range of accessories available to make the generators run more smoothly and efficiently.
If you need require to hire a generator or would like more information about any of our other services please call us today on 0870 392 6839 or for more information on Generator Hire please CLICK HERE to visit our website.
OTHER ARTICLES IN THIS SECTION