Simple approach to safety configuration
22 May 2015
Banner Engineering has developed an industrial safety control system with an intuitive, easy-to-learn graphical user interface.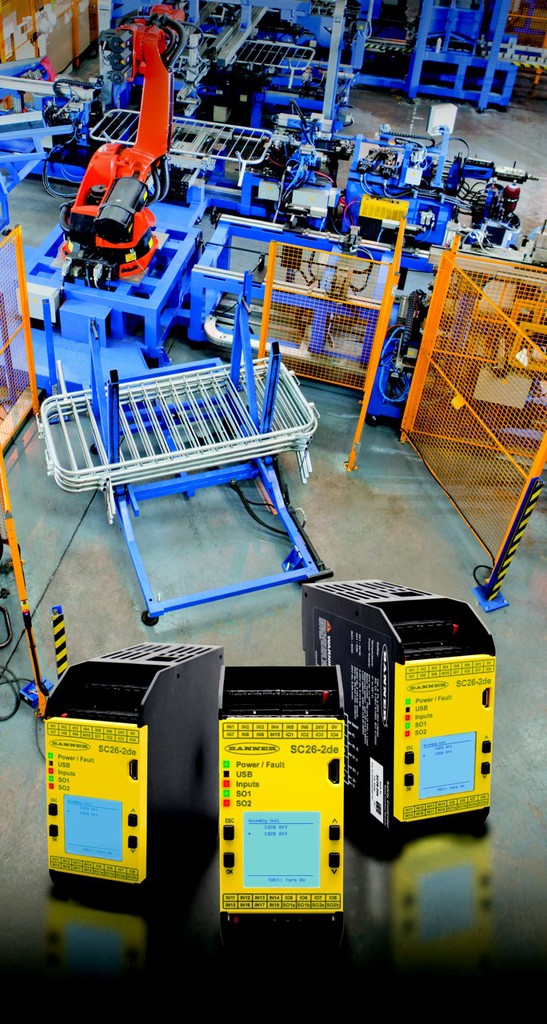 The XS26-2 expandable safety controller utilises user interface configuration software that is simple, uncluttered and easy to navigate for configuring and documenting safety functions and assessing the status of connected input or output devices. The system configuration tool uses a function block diagram format that consists of pre-engineered and pre-tested safety function blocks, as well as a set of Boolean functions. As the function block configuration is created, a corresponding logic ladder reference diagram and a text-based summary are created.
The safety controller can add up to eight expansion I/O modules. The XS26-2 platform was designed to adapt to diverse automation requirements and address a wide range of safeguarding applications. Base controller models have 26 input terminals, four terminals for two redundant safety PNP outputs and a USB connection for loading configurations. Base models are available with an optional on- board display. Another option is the inclusion of an embedded Ethernet IP/Modbus TCP capability for access to live I/O status and system diagnostics to assist in troubleshooting and commissioning.
To meet the requirements of many diverse applications, the XS26-2 platform offers 6 I/O expansion modules with a variety of safety inputs, solid state safety outputs and safety relay outputs.
For efficient terminal use, the base controller and expansion modules allow a portion of the safety inputs to be configured as outputs.
During the configuration process, up to 64 virtual status registers are automatically populated with the names of the inout and output devices connected to the safety controller system. This allows system checking prior to activation and enables remote access to the I/O device and system status information.
OTHER ARTICLES IN THIS SECTION