Quick installation
29 June 2015
Suitable for deployment in both sophisticated and industrial applications – including robotics and machine building – the zipper e-chain and e-tube energy chains from igus are said to cut installation time and require no specialist tools.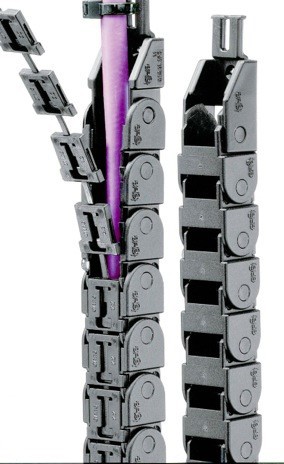 The small pitch of the zipper e-chain is said to ensure low-noise operation, even at accelerations of 100m/s2 and more. The zipper e-tube is fully-enclosed to ensure excellent protection against chip and dirt damage and can be opened and closed in the same, fast manner.
The modular design of the zipper lid allows the energy chains to be lengthened and shortened to customer requirements. As with all e-chains from igus, interior separation is possible.
The products feature in a short video: www.igus.co.uk/quickinstallationwithzipper
OTHER ARTICLES IN THIS SECTION