Space-saving handling
22 July 2015
John Carney, MD at at St. Helens-based Cheshire Mouldings, calculates that since Combilifts replaced a mix of counterbalance trucks and a sideloader, 50% extra storage space has been achieved.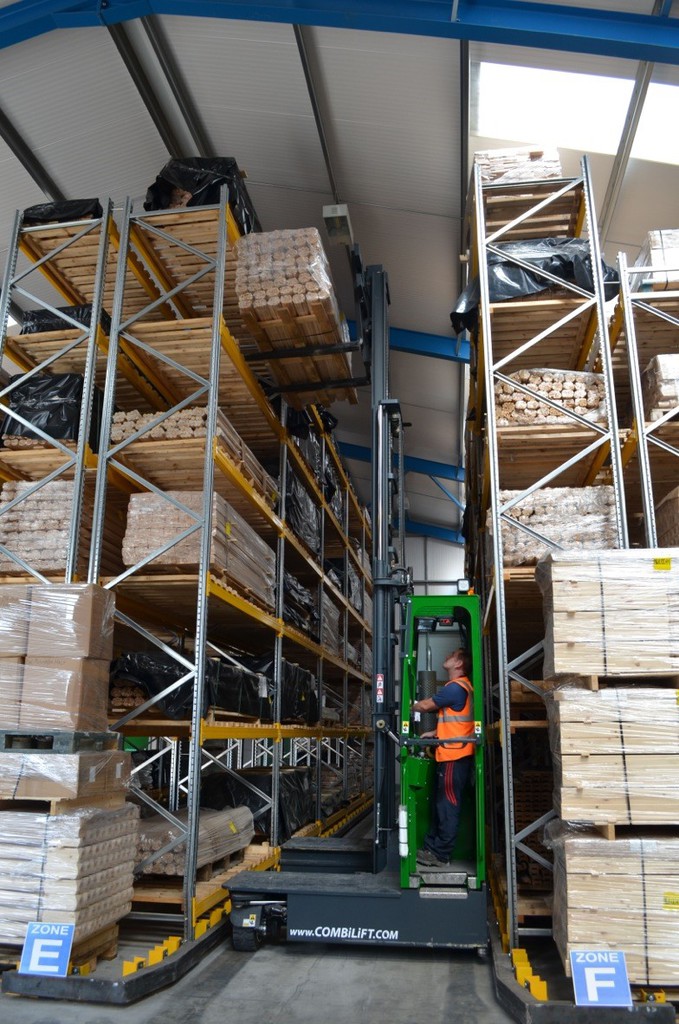 The company's most recent investment was in a combination of a new warehouse, racking and a third Combilift – a C3000 Combi-ST stand on truck – which has once again enabled every inch of space to be exploited for optimum stock density.
Cheshire Mouldings' first model, acquired seven years ago, was from the core C-series. The C4000 was acquired for manoeuvring 3.5t, 5.4m long packs of timber in and around narrow confines and for feeding the production lines.
"When we first saw the Combilift range we realised that 4-way capability was the way to go for operational flexibility and space saving handling," said John Carney. "Our second truck, a 3t capacity counterbalance design Combi-CB was chosen for its ability to handle mixed loads – pallets as well as longer packs - and for its compact size which makes it very handy for unloading inside containers."
The stand-on cab of the new C3000 ST enables it to be narrower than ride-on models, so aisle-widths in part of the new facility could be cut down to just 2.1m. Stair parts, handrails and beading stored in this area can now be stacked in the racking up to 6.8m, more than twice as high as before. "Our aim was to store more in less space and this new system has effectively turned 8,000ft² into 16,000ft²," said John Carney: "Maintaining service levels for our customers alongside the rapid growth that we have experienced is a crucial issue and the reliable day in day out performance of the Combilifts makes a major contribution to this."
Diesel power was chosen for the ST to accord with the other trucks on site, and guided aisles were fitted between the new racking. This makes it very quick to enter the aisles, easy to steer down them and has the added advantage of greatly reducing the risk of damage to both product and racking.
Driver David Lowndes said: "I wouldn't want to drive any other truck now – the ST's visibility is great, it is easy and comfortable to operate throughout the shift and very stable when putting the 1.5t packs into the top racking."
OTHER ARTICLES IN THIS SECTION