Cellular manufacturing capability
29 July 2015
Demonstrating the concept of the machine to more than 70 companies over a series of five one day events, XYZ Machine Tools recently took its innovative 2-OP portable vertical machining centre on tour.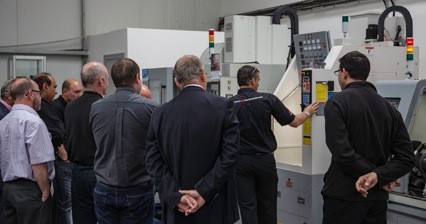 Potential customers were introduced to the significant benefits that the portability and versatility of the XYZ 2-OP can bring to the typical sub-contract engineering company. Key to these benefits is the fact that when used in conjunction with existing machines, the XYZ 2-OP creates a highly productive cellular manufacturing capability.
Due to the XYZ 2-OP's small footprint of just 1220 x 760 mm and 1100kg weight it can be located, using the supplied pallet truck, anywhere it is needed. By moving the XYZ 2-OP to the work, not the other way around it creates the opportunity to reduce the labour content of every component, irrespective of batch size, and free up valuable spindle time on other machines.
OTHER ARTICLES IN THIS SECTION