Home
>
Twickenham prepares for Rugby World Cup
Twickenham prepares for Rugby World Cup
24 July 2015
Twickenham Stadium is gearing up to host the 2015 Rugby World Cup and has a new stadium-wide energy management system to help the RFU manage and understand its energy demands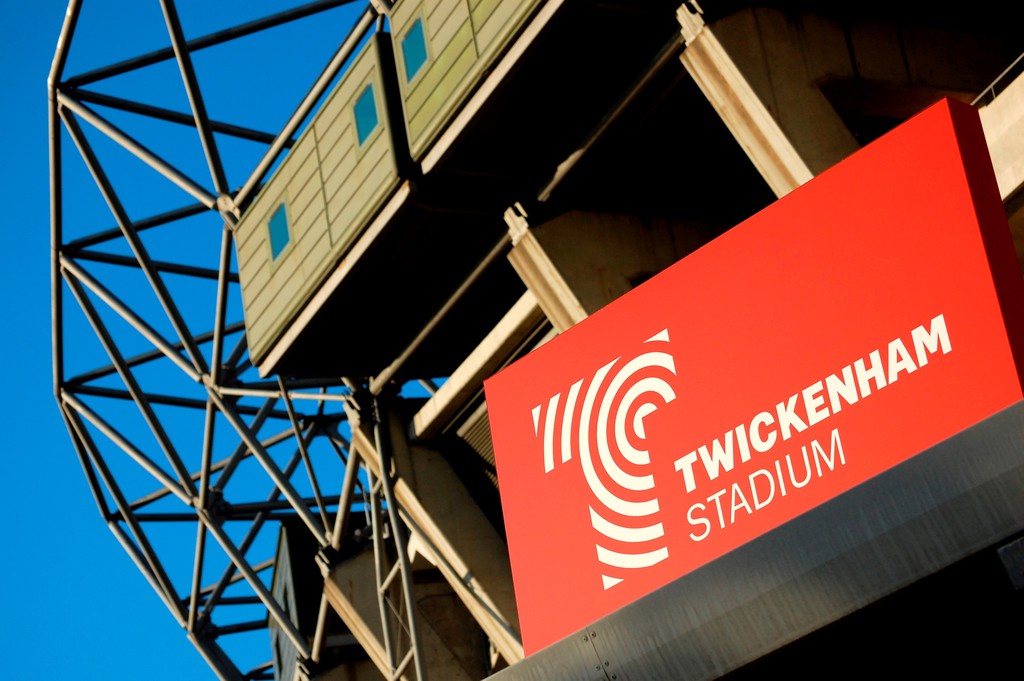 Schneider Electric worked with its Critical Power EcoXpert partner, E+I Engineering, to provide a method of data collection for energy management. This system enables the monitoring of power quality, voltage, current and power factor, whilst enabling the proprietors to reach and maintain optimum energy efficiency. Data analysis will also highlight any irregularities in energy usage where rectification may be required quickly.
With its capabilities soon to be tested like never before, the RFU has found the work of E+I and Schneider Electric a welcome enhancement. The team's ability to access a wide range of energy reports from StruxureWare Power Monitoring Expert tool is a key improvement. The installation of 250 metering points around the stadium has helped provide actionable energy consumption data to improve efficiency and cut costs. The customer is particularly happy with the reporting capabilities and reports that have been developed. These allow the management team to split out and highlight how much energy certain areas of the building are using for comparison purposes. These can be accessed from any device using a web access portal, allowing site managers to have all the information they need at the click of a button.
Use of StruxureWare Power Monitoring Expert will not only allow the stadium to reduce its energy costs, but increase the power reliability and availability, and improve power quality. The system (including the EMS and switchgear) was extensively tested before leaving the factory, ensuring that very few issues needed addressing once the system was installed. This also reduced the amount of time the installation team spent on site to just three weeks, causing minimal disruption to the RFU.
Importantly, the new energy management system will help the stadium comply with a number of impending energy regulations. The ISO50001 is a specification for an energy management system, which enables an organisation or building to follow a systematic approach to achieving continual improvement of its energy performance, including efficiency, usage and consumption. It's also vital that the stadium complies with the ESOS energy assessment scheme due to its size and number of employees. These ESOS assessments need to be carried out every four years, with the first required before the 5th December, 2015. These assessments are audits of the energy used by their buildings, industrial processes and transport to identify cost-effective energy saving measures.
The installation of the energy management system is helping Twickenham to meet some of the key goals on its sustainability programme. It already had an automated sub-metering system in place to help eliminate energy wastage across the stadium, and this was the next step in implementing a full building sustainability strategy.
"We're happy to hear that StruxureWare Power Monitoring Expert has allowed the RFU to better manage and understand its energy demands and act accordingly by providing easily understandable data. The customers themselves have praised the new system for its user friendly interface and the ease of integration with pre-installed Schneider Electric tools, such as our Power Meters and Ethernet Gateways," said Alan Rees, channel manager system integrators, Schneider Electric.
The information about energy savings is also available to visitors. A dashboard has been installed in the main entrance, allowing visitors to see how much energy is being both used and saved. This is part of Twickenham stadium's wider sustainability programme, aimed at not only increasing energy efficiency, but encouraging visitors and fans to take an interest in how the stadium has managed a task of this magnitude.
RELATED ARTICLES
No related articles listed
OTHER ARTICLES IN THIS SECTION