Deep-cycle battery technologies
24 July 2015
Trojan Battery's advanced deep-cycle battery technologies are engineered to boost performance and reduce equipment downtime.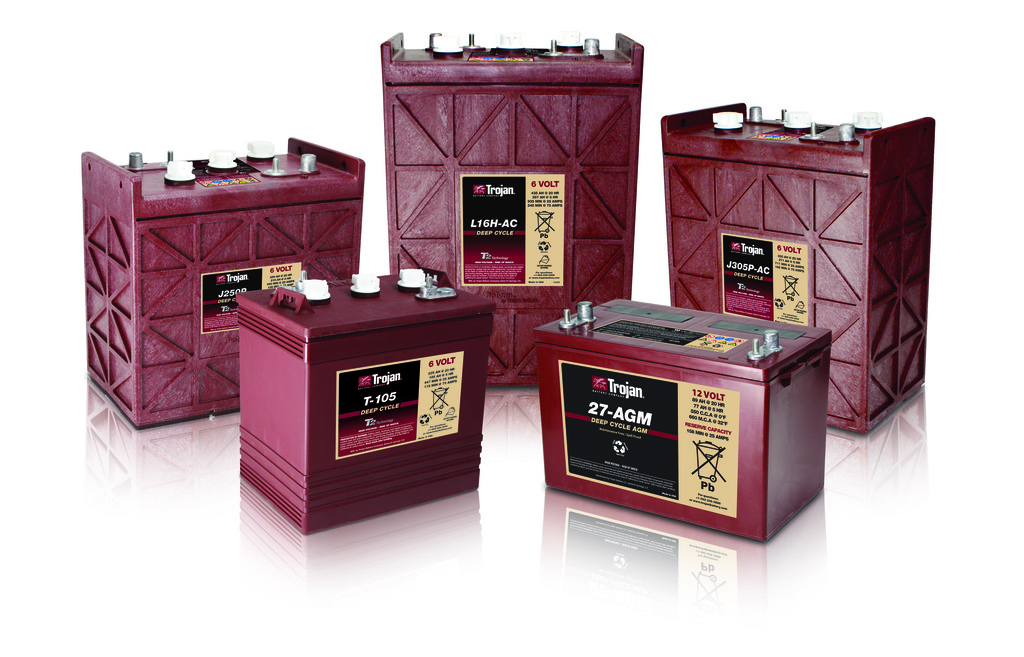 Trojan offers deep-cycle flooded, AGM and gel products, as well as a single-point watering system for its flooded line. By working closely with equipment manufacturers, Trojan develops its battery technologies to keep pace with new machine designs and customer demands. Using advanced testing procedures and state-of-the art manufacturing practices, Trojan ensures the proper development and assembly of deep-cycle batteries for overall improved performance.
Trojan's deep-cycle flooded batteries featuring T2 Technology are engineered for sustained capacity and total overall ampere-hours. Trojan's flooded batteries provided rugged durability and long life and feature 6, 12 and 36V models.
The company's deep-cycle AGM and gel batteries are non-spillable, maintenance-free batteries with special design elements for optimum performance and rugged durability. Robust plates, advanced separators and proprietary paste and gel formulations are said to extend the life cycle of the deep-cycle AGM and gel batteries.
Trojan's HydroLink watering system is designed to simplify precise battery watering, boosting the performance and life of Trojan's deep-cycle flooded batteries.
OTHER ARTICLES IN THIS SECTION