Find faults faster
10 October 2015
Portable test equipment expert Megger has added a CAT IV 600 V time domain reflectometer (TDR) to its TDR2000 range. The instrument has been designed specifically to meet the needs of DNOs to speed up the location of faults on live or dead LV networks.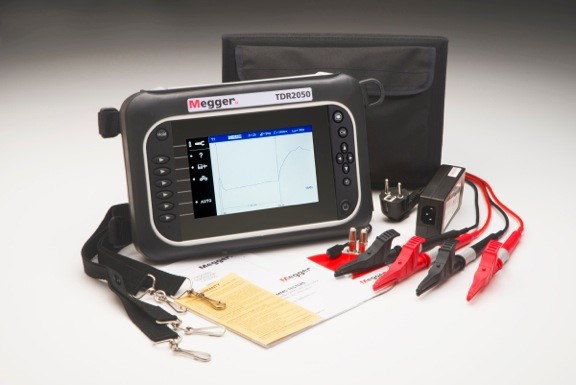 The TDR2050 is claimed to be the first instrument in this class to incorporate a built-in 600 V input protection filter suitable for CAT IV 600 V applications. It also features an enhanced intuitive user interface. In addition, a tagging facility that allows users to add a name - such as circuit ID or building name - to saved traces has been included for convenience.
The unit also features an AutoFind function to take them quickly to the fault while an automatic FindEnd function that provides a convenient way of making fast cable length measurements.
OTHER ARTICLES IN THIS SECTION