Compact scrubber drier
16 September 2015
The new TASKI swingo 2100μicro (micro) scrubber drier from Diversey Care, a division of Sealed Air, is an ultra-compact ride-on that is said to deliver the productivity of a ride-on floorcare machine in settings where pedestrian equipment is traditionally used.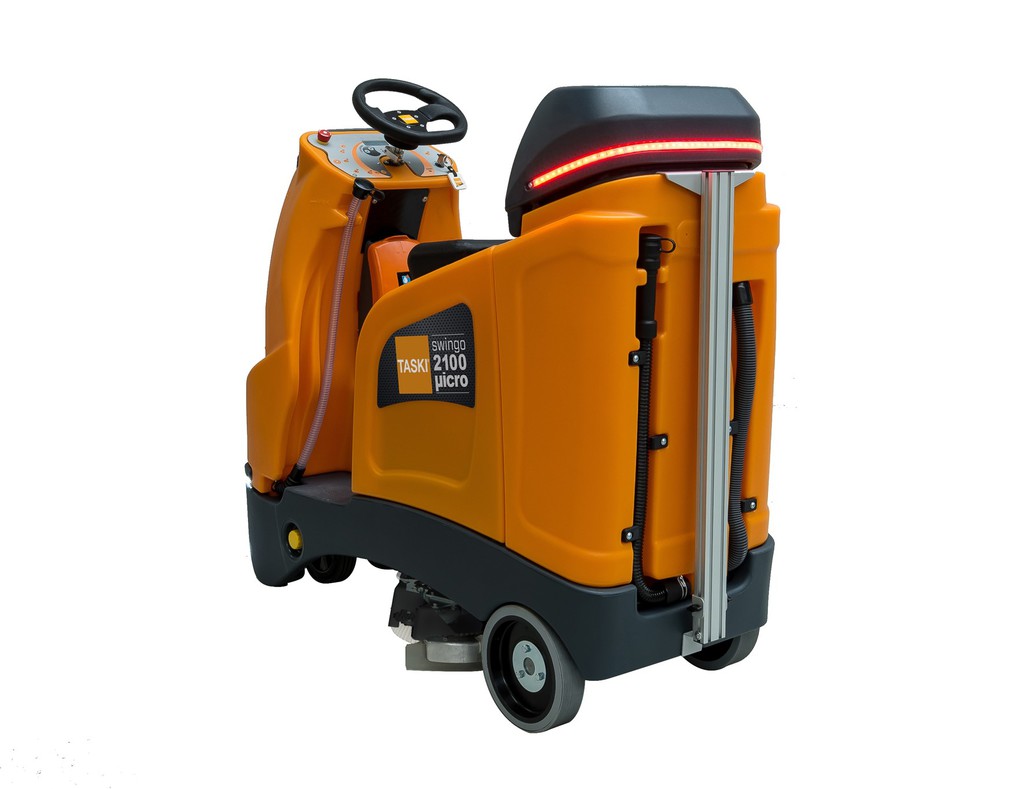 Innovations on the machine include a special offset feature to clean right up against walls. This capability allows the machine to clean to the floor edge in a single pass. There is no need for secondary cleaning.
Another innovation is the use of reliable low-energy LED lighting that allows the machine to work for longer without drawing excessive battery charge. This is suitable for low ambient lighting applications, but more generally promotes machine visibility to raise awareness and improve safety.
A special 'active sitting' driving positon supports the operator in the correct posture and reduces fatigue while allowing easy access for maximum productivity. Machine speed is automatically reduced when turning to promote stability. The design offers full-width protection for the operator to reduce the risk of injuries.
OTHER ARTICLES IN THIS SECTION