Charge cooler, drive further
02 October 2015
Big Dutchman AG operates 59 electrically powered forklift trucks at its Lower Saxonian logistics centre in Vechta-Calveslage.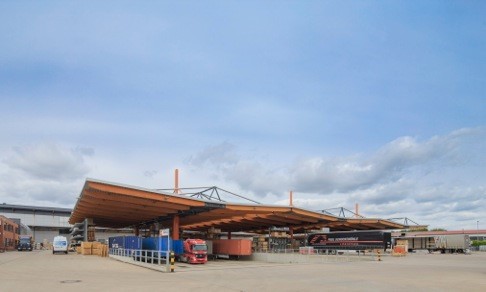 The animal housing and feeding system specialist uses Fronius Selectiva battery charging systems to provide this fleet with a reliable and cost effective source of energy. These devices ensure ultra cool and gentle charging while greatly extending the service life of the traction batteries thanks to the innovative Ri charging process.
Big Dutchman commissioned its first charging station with 21 Selectiva 8120 devices in February 2014. Around half of the 88 traction batteries in use at the Vechta logistics centre are charged here. Each device has an output of eight kilowatts and is suitable for batteries with a voltage of 12 to 80V.
The managers at Big Dutchman are extremely satisfied with the Fronius battery charging systems. "The performance and availability of all batteries - even old batteries - has improved dramatically," reports logistics manager, Bernd Gürtler. "Faults and downtimes due to defective batteries have also become a much rarer occurrence."
OTHER ARTICLES IN THIS SECTION