Planned chiller hire helps preserve stored food
07 October 2015
When a major food distribution warehouse needed to upgrade its in-house chiller it called upon Andrews Chiller Hire to provide a solution that would keep warehouse temperatures at a safe level for preserving stored food.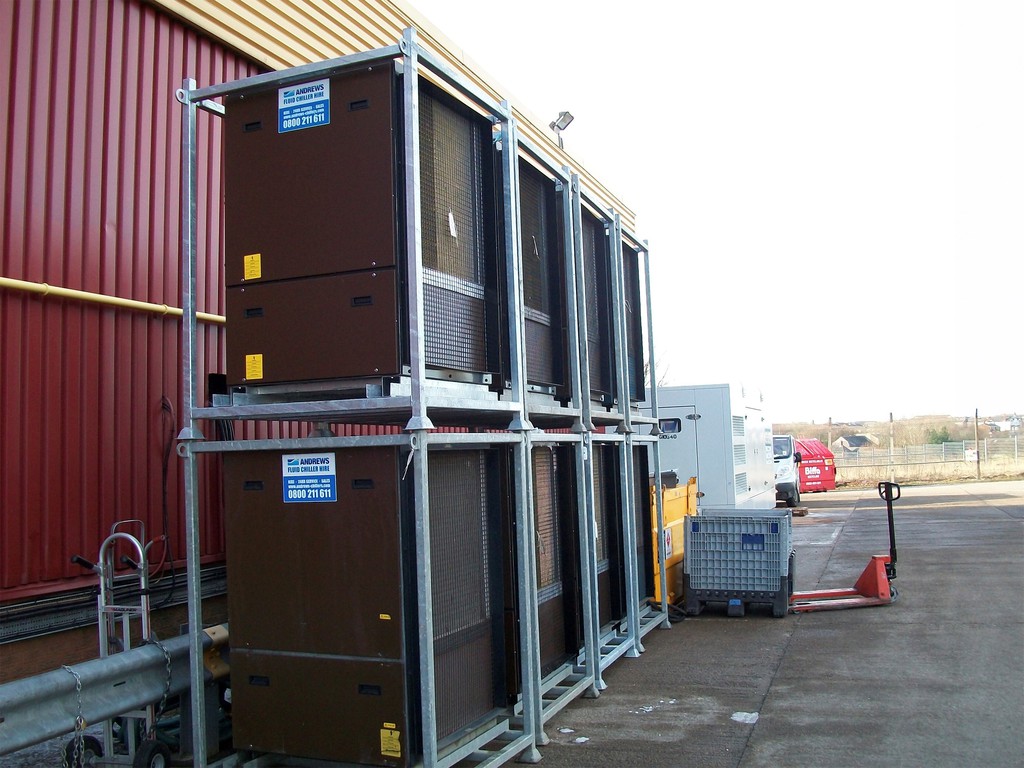 During discussion with Andrews' sales engineers it became apparent to the customer that Andrews' Fast Chill units would provide a temporary solution as these self–contained chillers are supplied ready-to-run. The portability of the Fast Chill 90 units meant quick installation to provide 100kW of cooling at -10°C to ensure stock did not degrade during a scheduled plant shutdown.
All FC90 units were placed at a high level within the storage area and connected to a bank of exterior heat exchangers to dissipate the extracted heat to atmosphere. They draw hot energy into the system, this passes over a cold coil, is converted into water which is then pumped to a condenser within the heat exchanger where it is discharged outside the building. The Fast Chill 90 has a powerful fan that is said to deliver outstanding performance, 10,000 m3 cooled air flow with a capability down to -10°C and the ability to maintain local environments to within ±0.5°C.
Andrews Chiller Hire provides 24/7, 365 day access to specialist engineering staff that will advise and offer solutions to maintaining room temperature, whether it is an office environment issue, a production problem or chilled warehousing requirement. With more than 25 depots strategically positioned around the UK and an extensive fleet of air-cooled fluid air chillers with capacities from 6kW to more than 750kW, Andrews can respond quickly and deliver a temporary, time-critical response.
OTHER ARTICLES IN THIS SECTION