Bespoke disentangling
30 November 2015
The latest MAFU Automation disentangling and feeding equipment from R. A. Rodriguez allows the company to add greater depth to its automation business.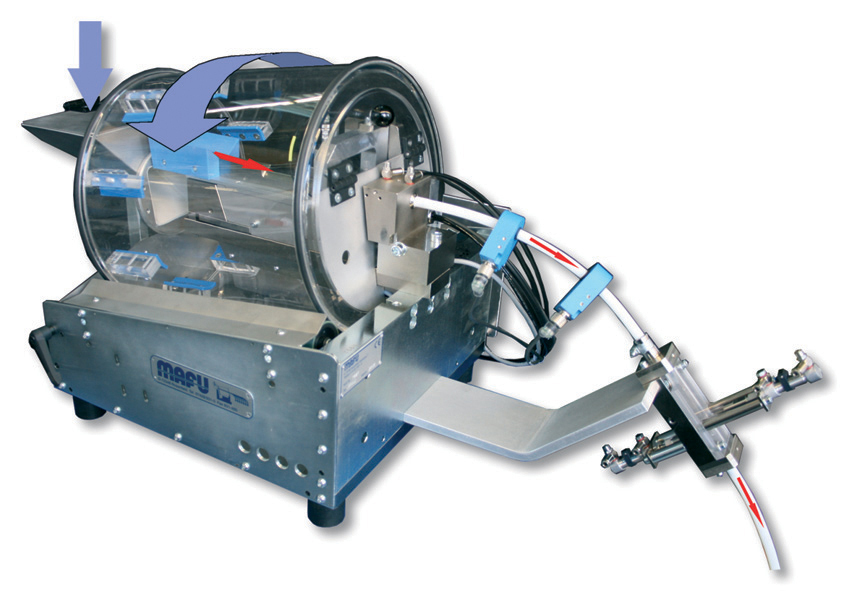 MAFU systems allow users to sort, feed and accurately place non-sensitive parts regardless of size, material or geometry.
At the heart of the MAFU disentangling is its drum system. Bulk goods such as springs, pins and bent-wire parts are fed into the drum via a funnel and its rotation allows parts to be gently disentangled and released to the outlet. A variety of hopper systems are available for bulk feeding and there is a wide choice of different drum designs and sizes to suit the application; these include antistatic, sieve and acrylic options.
After disentangling, the individual parts are released onto a choice of patented separation systems according to the nature of the product and how it is to be further processed. Examples are output via tube for springs, pins and sleeves; on-rail threading for circlips or rings and on-rail hanging for screws, rivets and nails.
OTHER ARTICLES IN THIS SECTION