Boiler firm joins the Navy
12 December 2015
When facilities management specialist Interserve's project management team needed to hire a large MTHW boiler to supply heating and hot water while a new Energy from Waste Combined Heat and Power Facility was being commissioned at the Royal Navy's HMS Drake site, King's Boiler Hire provided a solution.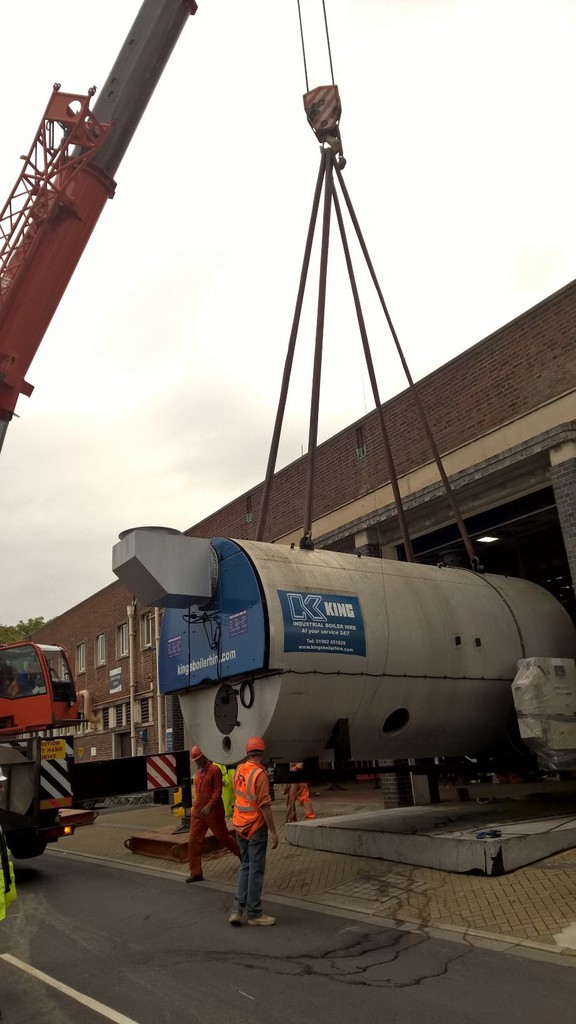 King's Boiler Hire promptly delivered an 8MW MTHW boiler to the Plymouth site ready for installation and commissioning.
Having a wide range of temporary boilers available and being able to react promptly and efficiently to any situation means King's Boiler Hire has developed excellent long-term working relationships with companies such as Interserve.
A documentary film crew followed the progress of King's temporary boiler unit from its Suffolk base through to delivery and installation at H.M.S Drake. The documentary is expected to be broadcast early 2016.
OTHER ARTICLES IN THIS SECTION