Floor joint repair system
09 December 2015
Permaban, manufacturer of armoured joints for industrial and warehouse floors, has launched a new repair system for damaged floor joints.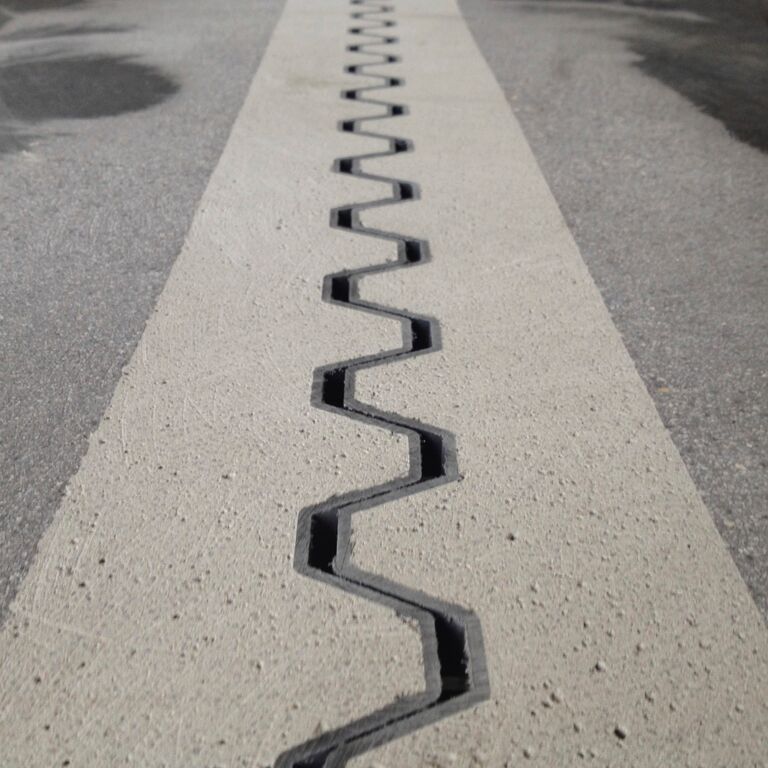 Permaban Signature AR ('arris repair') is designed to replace damaged saw-cut joints, or sections of the floor where a straight armoured joint and the surrounding concrete have become damaged. It provides a permanent, professional repair - saving building owners and operators the cost and disruption of future floor repairs.
The product is based on Permaban's Signature armoured joint, used in new warehouse and industrial floors worldwide. With its distinctive half-hexagonal design, materials handling vehicles can pass smoothly across a Signature joint in the floor, causing no impact and no damage – even when vehicles cross the joint at 90⁰.
The Signature AR system incorporates a reduced-height length of Signature, along with screed, bonding agent and surface finishes. The joint repair is undertaken by approved installers, to ensure correct installation and a long-lasting result.
"Many joint repairs fail again in the future, because they only reinstate the original straight joint – they don't solve the core problem of impact damage," commented Lee Brockway, Permaban sales director. "That's why Permaban Signature AR is more than just a repair – it deals with the joint impact issue once and for all, so the building owner won't have to pay again for another repair in the future."
OTHER ARTICLES IN THIS SECTION