Gas catalytic infrared oven available for trials
11 December 2015
Heraeus Nobleight has installed a gas catalytic infra-red oven at its Neston, Wirral, Applications Centre. This complements the range of electric infra-red systems at Neston, so that customers, and potential customers now have the opportunity to trial their products using various infrared technologies, to achieve the optimum process to meet their heating, curing or finishing requirements.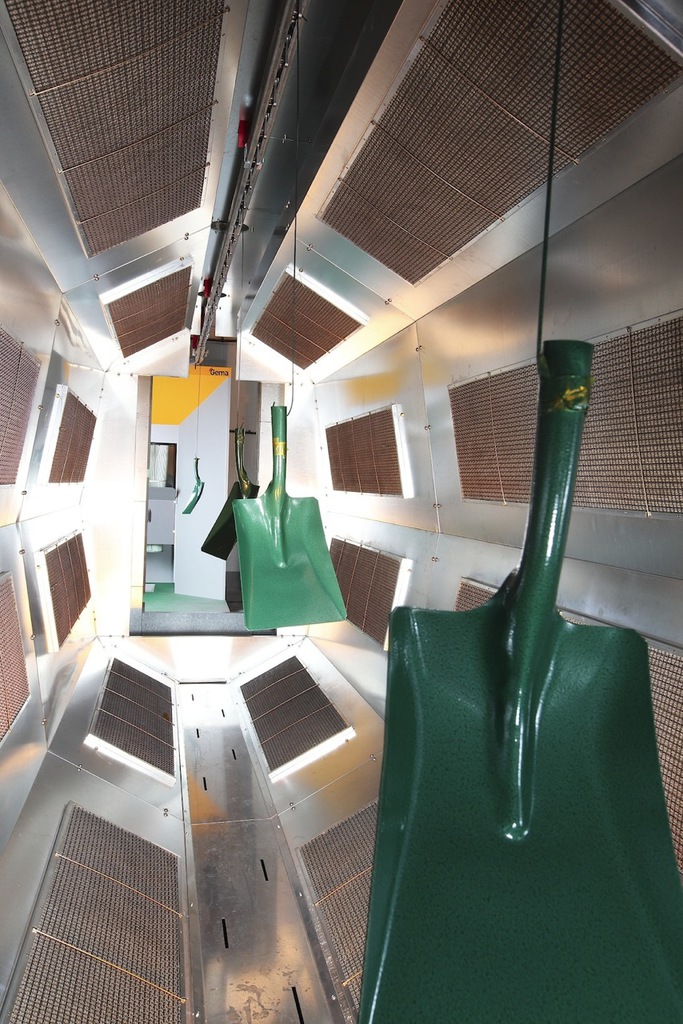 The new oven is particularly suitable for powder coating and the Neston installation also includes a powder-coating station and an overhead conveyor to simulate real process situations. Other applications include food drying, thermo forming, textiles drying, leather curing and curing coatings on heat-sensitive substrates, such as MDF.
Gas Catalytic heating offers a short return on investment. The ovens are highly controllable and can be used for smaller batch sizes.
Gas catalytic ovens are available in various sizes and can operate on natural gas or propane. They are flameless, as they rely on initially heating a platinum catalyst ceramic composite heater panel. Once the catalyst has reached a given temperature, the gas switched on and flows evenly into the back of the panel, where it intermingles with the hot platinum catalyst. This initiates a chemical reaction, which produces carbon dioxide, water vapour and infra-red radiation in the long to low medium wave band of the spectrum. Once the catalytic reaction is established, approximately five minutes after the gas is turned on, the electrical pre-heat is switched off and the reaction is maintained, without flame, until the gas is shut off, without any deterioration of the platinum catalyst. The surface temperature of the heater depends upon the gas flow and this is controlled by a precise gas pulse system (GPS).
The new gas catalytic oven at Heraeus's Applications Centre is 6.3 m long by 2.m high by 2.3m wide and the associated parts conveyor has a line speed of 3.6m/min but ovens can be built to suit customer requirements and heating panels can be arranged in PLC-controlled zones for precise process control.
As Ian Bartley, general manager at Heraeus in Neston, explains, "We can now offer a uniquely comprehensive service to our customers and potential customers. We can carry out in-house trials on their products and components using electric infra-red and gas catalytic infra-red to determine which technology, and which waveband of infra-red, best suits their requirements. We can also demonstrate the advantages of these technologies in conditions as close as possible to those met on the production floor."
OTHER ARTICLES IN THIS SECTION