Bearing and cable products
11 January 2016
igus will be showcasing new cable and bearing products on its stand at Southern Manufacturing.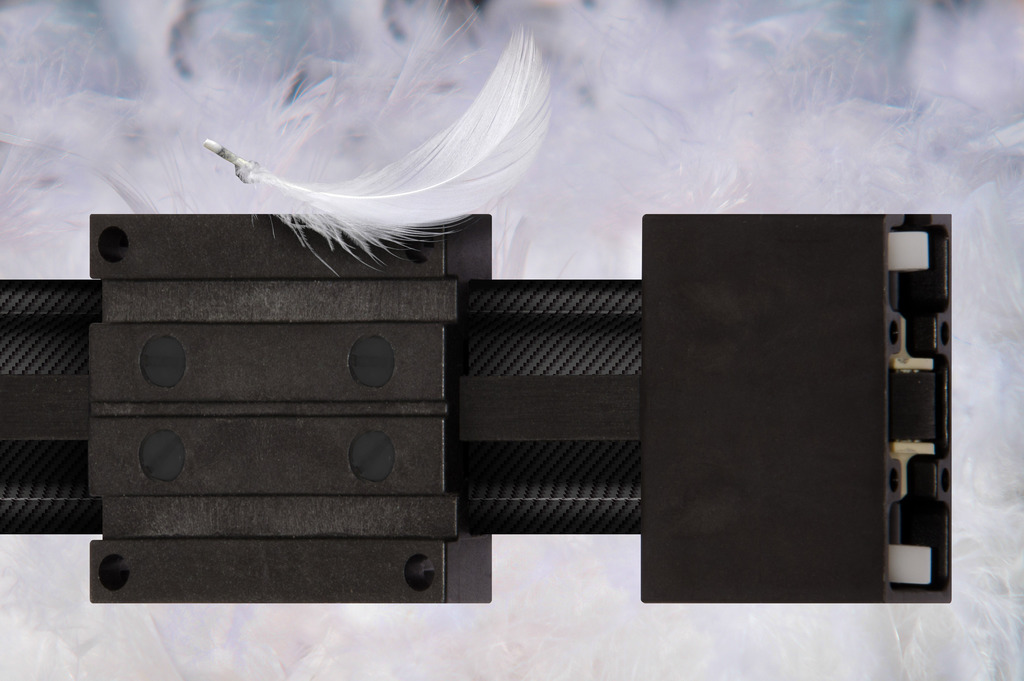 Its new dryin W linear guide system is constructed entirely of carbon fibre reinforced plastic (CFRP). Suitable for applications across the aerospace, automotive and medical industries, the guide system is said to be up to 60% lighter than a traditional steel rail system, and 40% less compared with, the 'light' alternative, an aluminium rail. The system is available for travel lengths to 2m.
"This CFRP linear system is ideal for aerospace and motorsport applications where weight may constitute money, or where high dynamic movements are important, such as robots for manufacturing," said Rob Dumayne, director at igus. "In addition, the carbon drylin rail is available as a completely metal-free belt drive system, which integrates plastic pulleys and xiros plastic ball bearings, meaning these systems can be used without restrictions within X-ray equipment.
Another focus will be the readychain speed 2.0. Whilst looking for a solution to reduce the amount of cable needed for a customer, igus developed readychain, a pre-harnessed energy chain with integrated attachment designed for fast swapping. As with the entire readychain service, the manufacturer only needs to determine exactly what is required, and igus will supply the energy chain fully assembled and ready to fit.
igus will also be showcasing its wear resistant and maintenance free tribotape materials along with the new xiros ball bearings material S180. Stand N97
OTHER ARTICLES IN THIS SECTION