Battery-driven grease gun
22 January 2016
The new SKF battery driven grease gun – TLGB 20 – includes an integrated grease meter to help prevent over- and under-lubrication.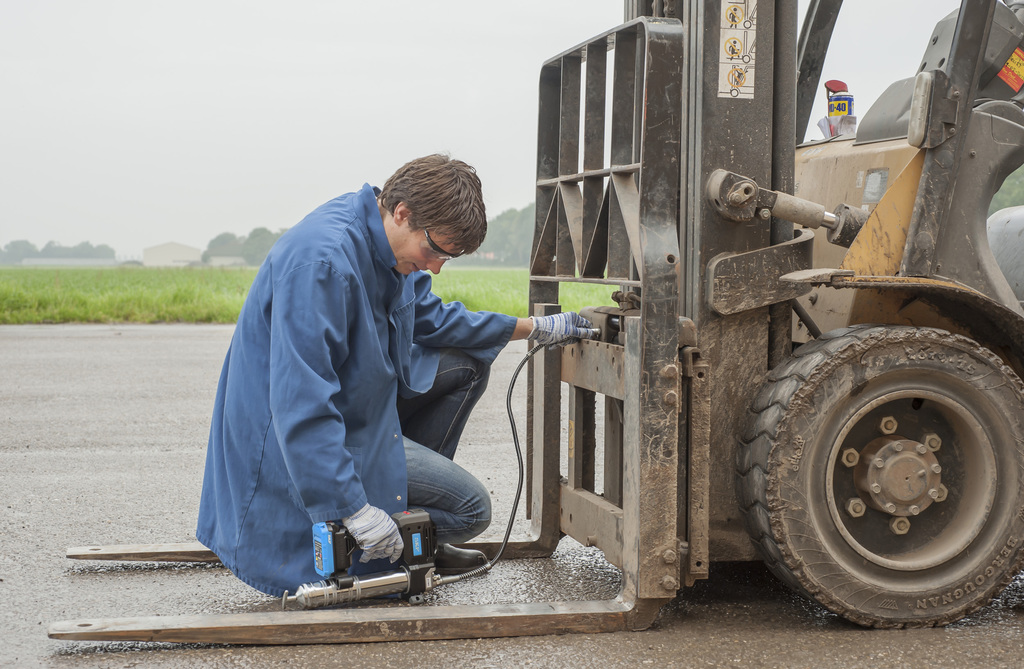 The grease gun features a durable, ergonomic design with a three-point stand for operator comfort and convenience and a 20V, lithium-ion battery for longer service life. The tool's display indicates battery charge level, amount of grease dispensed, pump/motor speed and blocked lubrication points.

Dispensing up to 15 grease cartridges per battery charge, the grease gun provides two flow rates, enabling adjustment to the specific application. In addition, the TLGB 20 can deliver pressures to 700 bar (10,000 psi) and features a built-in light to illuminate the work area.

Suitable for a variety of manual lubrication tasks, the grease gun can be used to lubricate bearings and machines in industrial and manufacturing environments, as well as agricultural and construction vehicles. It is supplied in a sturdy carrying case with a 900mm high-pressure hose, rechargeable 20V battery and 90min charger.
OTHER ARTICLES IN THIS SECTION