From road to rail
18 January 2016
BVC has completed the supply and installation of two Central Vacuum Cleaning/Bulk Removal Systems at a UK port. Product is transferred by road then dispensed into a mechanical handling system feeding a storage silo. Equipment on the storage silo outlet transfer the material into rail wagons for onward transportation.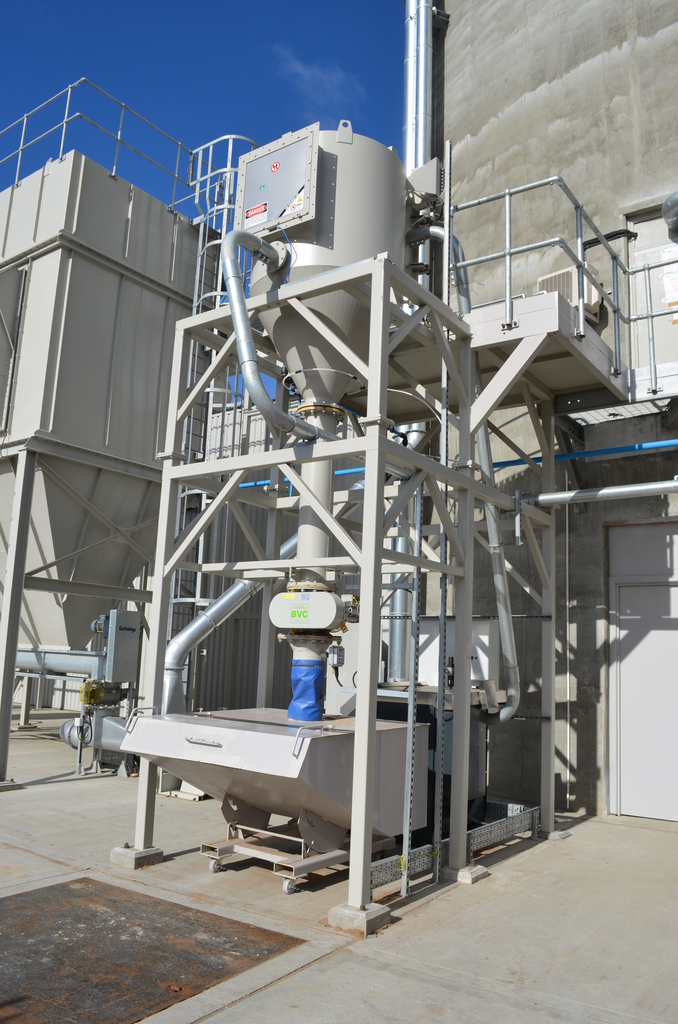 An inclined conveyor gantry approximately 240m in length conveys material from the lorry to the storage silo.
The vacuum cleaning/bulk removal plants are identical; each comprising a reverse jet filter separator, dispensing materials into a self tipping skip beneath, via a rotary valve.
OTHER ARTICLES IN THIS SECTION