Laundry boosts efficiency and cuts costs
27 January 2016
When Faversham Linen Services was devastated by fire, the owner seized the opportunity to build a greener, more efficient operation in its place. Alongside investment in some of the most advanced laundry equipment in the world, the company chose variable and fixed speed compressors from Mattei.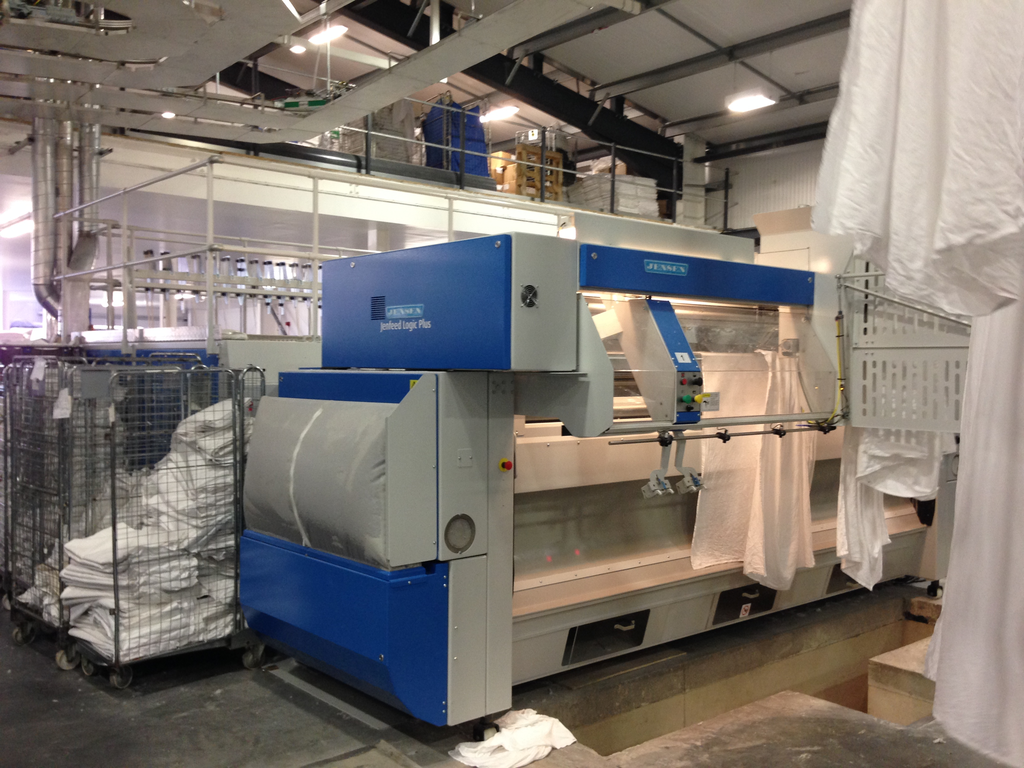 Compressed air plays a pivotal role in keeping Faversham Linen Services' operations running smoothly; it is used in all its processes, including controlling detergent dosing, washing, drying and ironing and shrink wrapping.
Mattei specified an Optima22 variable speed compressor and an AC22L fixed speed machine, along with air treatment and storage equipment.
Richard Cope, owner of Faversham Linen Services, said: "One of the main selling points for us was Mattei's warranties. We could see the compressors were great products and the performance and efficiency met the criteria we were looking for, but the 10-year unlimited hours air end and 100,000 hour blade warranties, along with the reliable service Mattei offers, meant that we could keep our running costs low too. It felt like we would be installing a fit-and-forget product, as any issues would be taken care for us quickly and with as little downtime as possible.
"Understanding the cost implications of badly designed or poor quality pipework, we went for Mattei's recommendation of Teseo pipework too. This was quick to install – which fitted in with our fast turnaround time required to reopen the facility in 12 months – and it also looks neat and tidy. Like the compressors, it comes with a long warranty for added peace of mind."
"Overall, Mattei offered a competitively priced package, which had many long-term cost savings for us in terms of better efficiencies and lower maintenance costs. The added reliability and reassurance was crucial; our work is time-critical, and we cannot afford unscheduled breakdowns."
Colin Young, business development manager at Mattei, said: "In the laundry sector, compressed air is as important as water, so we understand that it's essential to have reliable and efficient compressors. Following a data logging exercise, Faversham Linen Services had a very clear idea of the kind of compressed air technology they wanted in their new facility. We were able to provide them with a solution that met their needs, and that would support the advanced laundry equipment installed."
OTHER ARTICLES IN THIS SECTION