Fluid power solutions team marks 15th anniversary
08 March 2016
After notching up more than 600 years of industry experience across more than 20 technical and product specialists, Brammer's Fluid Power Solutions team is celebrating another milestone in 2016, marking 15 years since its inception.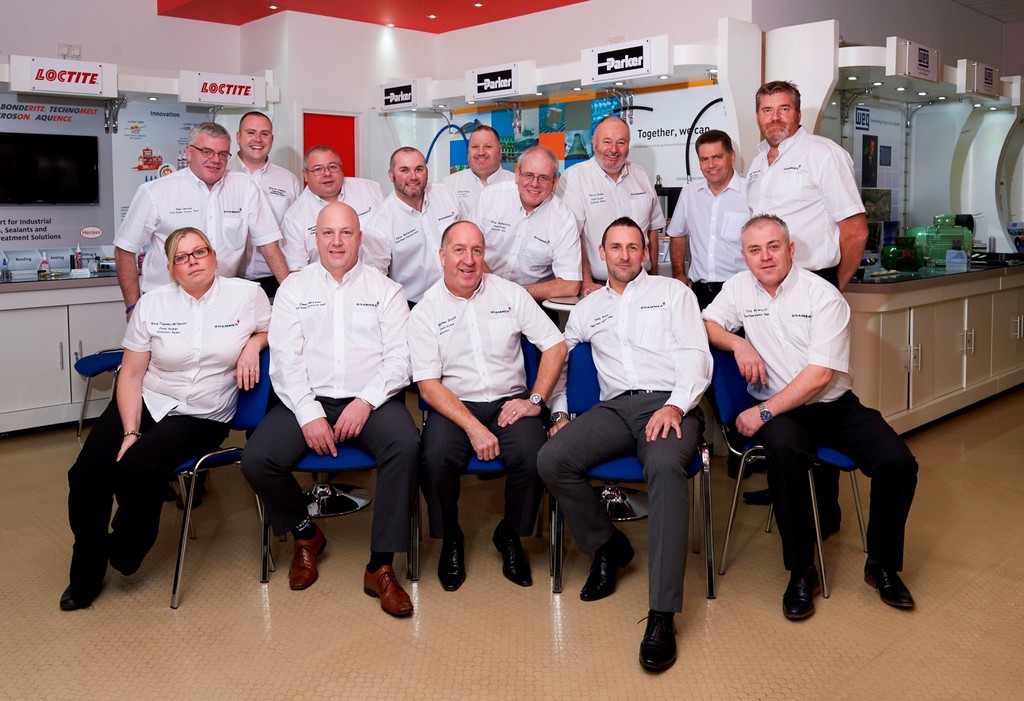 Led by national technical manager, Terry Davis, the Fluid Power Solutions team partners with manufacturers of pneumatics and hydraulics to offer an added-value service to customers in sectors as diverse as food and drink, aggregates, automotive and rail. With expertise in product specification, energy efficiency standards, preventative maintenance and health and safety, the team also manages a portfolio of more than 22,000 product lines.
Terry Davis explained: "When customers purchase a product from Brammer, they're not just buying a pump, actuator, filter or hose. They gain access to one of the industry's most experienced technical specialist teams, who are able to support them throughout – from initial specification and installation to retrofits, troubleshooting, repair and maintenance. Our aim is always to reduce total acquisition cost, improve production efficiency and reduce working capital – whether we're dealing with the most complex hydraulic or pneumatic instrumentation or a seemingly simple hose or fitting."
Brammer is an authorised distributor of fluid power products from more than 1500 of the world's leading manufacturers, including global brands such as Festo, IMI Precision Engineering, SMC, Parker Hannifin and Bosch Rexroth. Able to offer audit, improvement, monitoring and refurbishment of existing systems as well as the ability to spec out and product-manage the design and commissioning of bespoke systems, Brammer's service is backed by full manufacturer warranty and technical support.
Iain Hanson, general manager – Fluid Power at Brammer, who celebrates 30 years of service, commented: "Although the Brammer name is synonymous with extensive choice and quality of industrial maintenance, repair and overhaul (MRO) products, our technical specialists are less well known. Utilising proactive maintenance techniques and advanced analytical tools including air leak surveys and ultrasound monitoring, the team achieves significant cost savings for customers every day, demonstrating that our service does not begin and end with the sale of a product."
OTHER ARTICLES IN THIS SECTION