LED striplights withstand harsh environments
29 February 2016
Featuring a durable aluminium internal structure and shatterproof, UV-stabilised, polycarbonate shell, Banner Engineering's new WLS27 LED striplights are suitable for harsh indoor and outdoor applications.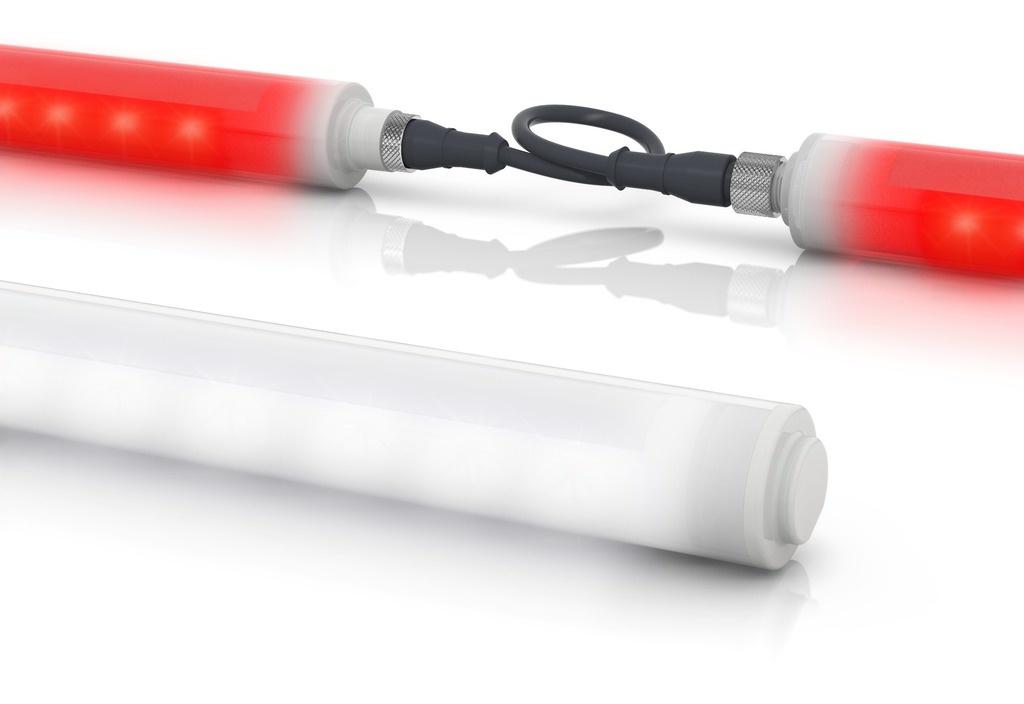 The LED striplights resist exposure to high-pressure, high-temperature water, solvents, cutting oils and a broad range of chemicals and their smooth, no-crevice design enables thorough high-pressure cleaning, vital in food and beverage applications.
A redundant sealing method prevents water ingress to achieve IEC IP66, IP67, and IP69K ratings. These cost-effective LED light strips will provide vivid, low-power, maintenance-free illumination throughout their lifespan of 50,000h or more. A special feature of the range is the built-in automatic temperature protection; above 50°C, the light dims to manage heat and protect product lifetime.
WLS27 LED striplights are said to be optimal for use where laminar airflow is a requirement. To satisfy diverse applications, the striplight is available in eight lengths from 145 to 1130mm. They are available as either stand-alone, or as cascade models that can be 'daisy-chained' for a continuous length of illumination, with a minimum of wiring.
Single, dual and dimmable configurations are available; colour options include cool white, warm white, red, green, blue and yellow.
OTHER ARTICLES IN THIS SECTION