Double award winners
17 March 2016
At the Red Rose Awards, an event where Lancashire business, commerce and industry are celebrated, Connect 2 Cleanrooms took home two awards – Online Business and Engineering Business.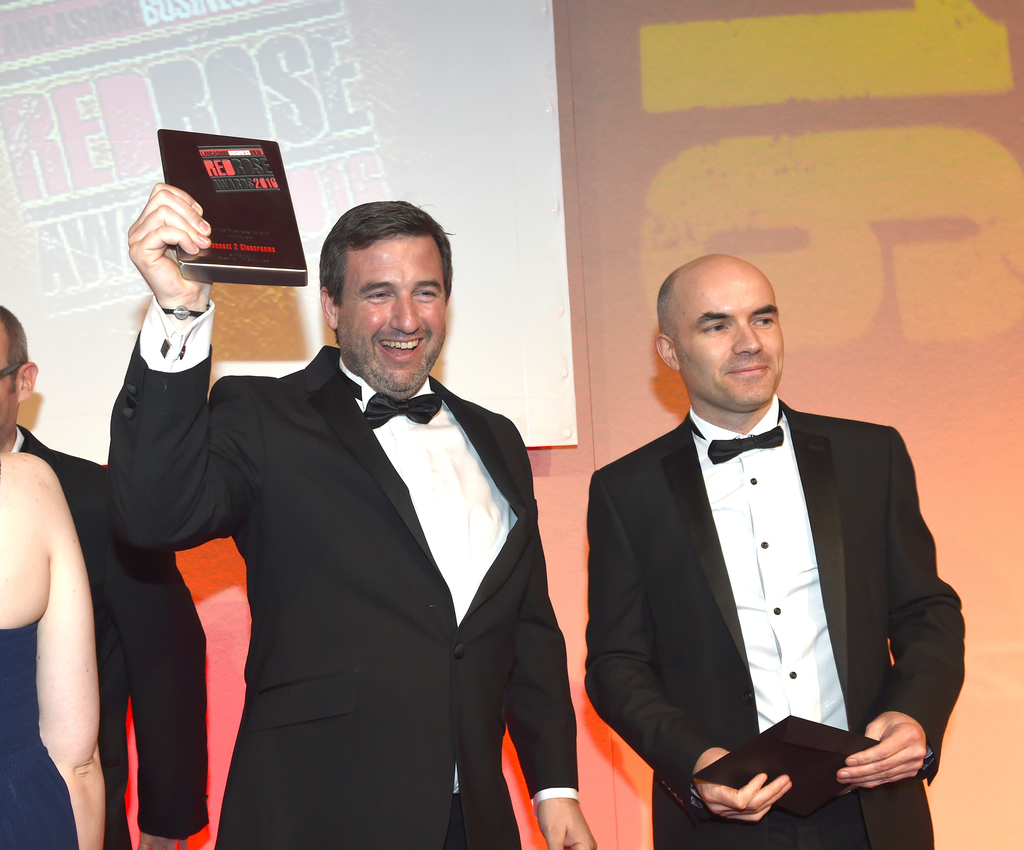 The first award of the night was the Online Business of the Year and the judges commented that Connect 2 Cleanrooms had a "tremendous business model, totally sustainable and with the potential for major growth."
Later in the evening the company was awarded the Engineering Business Award; the judges commented that it was "clear that Connect 2 Cleanrooms were true engineers, not just manufacturers".
Connect 2 Cleanrooms' MD, Joe Govier, was ecstatic with the awards, saying: "These are the two areas of our business of which we are most proud and these awards are a fantastic accolade. We were the first in our industry to create an online shop and we have engineered our cleanrooms to meet the exacting demands of highly regulated industries and extremely niche processes. Both of these awards are a testament to our passion for innovation".
"I'm so pleased for the team, both those who attended and the rest of the team at home watching the Twitter feeds. I would like to thank all of the crew in Lancaster, our suppliers and customers – who have all played a part in us achieving these great awards,"
The company was also a finalist for the Employer of the Year award. After a move in 2013 to much larger premises, Connect 2 Cleanrooms has developed its product offering and expanded its already successful enterprise, both in the local and international cleanroom markets. Now with a 45+ strong workforce, the values-driven company is on an exciting journey that is showing no signs of slowing down; driving growth each year since its inception over 14 years ago.
As this innovative era brings new and emerging technologies an increasing number of processes are getting smaller and cleaner and the cleanroom market is forecasted substantial growth. Connect 2 Cleanrooms' solutions have huge market potential due to their flexibility and quality and the company is committed to providing customer focused contamination control solutions for the growing market.
OTHER ARTICLES IN THIS SECTION