CO2 wall display
29 March 2016
Featuring large digits and a graphic indicator for the CO2 level, the Rotronic CO2 Wall Display provides a visual alert for air quality.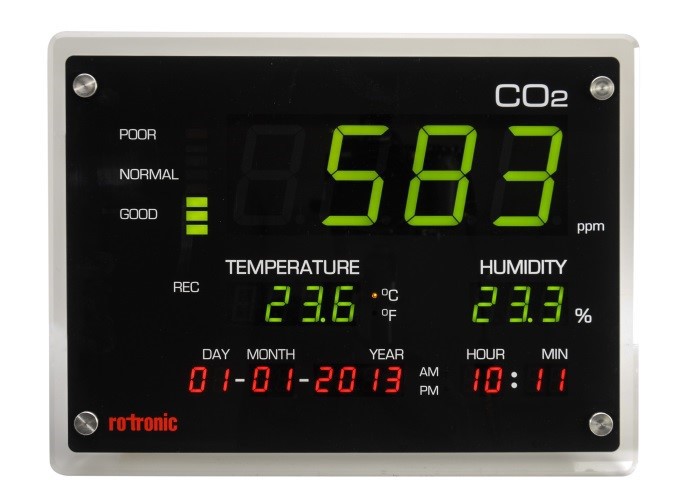 Even a moderate concentration of CO2 can cause a lack of alertness, concentration and fatigue. High concentrations can be much more serious even resulting in death. The display also provides temperature and humidity values, together with the time and date.
All parameters can conveniently be recorded to a USB flash drive and the data downloaded whenever the air quality needs to be analysed. The CO2 sensor uses NDIR technology for precision and reliability, the Rotronic humidity sensor is the renowned Hygromer IN-1.
OTHER ARTICLES IN THIS SECTION