JetBlack Cleaning Stations
12 April 2016
The safer choice for personnel de-dusting and clean down operations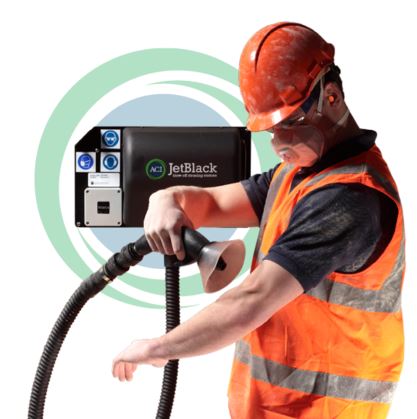 The JetBlack™ is an easy-to-use alternative to compressed air that offers employer's peace of mind, and users a completely safe solution for de-dusting.
Compressed air can be very dangerous, even fatal if misused, particularly if it comes into direct contact with bare skin. Installing an ACI JetBlack™ Personnel cleaning station allows all employees to safely 'clean-down' without putting themselves into any danger.
The JetBlack™ is a simple, yet very effective tool, suitable for any manufacturing of production facility where employees need to quickly clean themselves down before going to the canteen or leaving work for the day.
For more information please CLICK HERE.
OTHER ARTICLES IN THIS SECTION