Bottle and Can Drying
12 April 2016
Bottle and Can Drying for All Sizes, Shapes & Line Speeds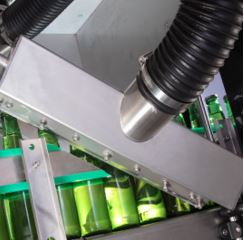 ACI's DRI-Line Series is a range of bottle and can drying systems specifically designed for the Global Food and Beverage Industries.
The ACI DRI-Line Series is a proven bottle and can drying solution for filling line speeds from 100's to 1000's of bottles or cans per hour, providing efficient and effective drying solutions for all containers prior to ink jet coding, glass/PET bottles pre-labelling, and removing all moisture prior to packing.
Additionally ACI's DRI-Line Series have been designed to reduce all running costs as well as lessen operational and maintenance issues.
For more information please CLICK HERE.
OTHER ARTICLES IN THIS SECTION