Competition for forklift drivers
16 May 2016
By entering your forklift operators in RTITB's International Operator of the Year Competition 2016 you'll gain an instant insight into their performance and knowledge, allowing you to identify risks to safety and efficiency in your business and target driver training to where it's needed most.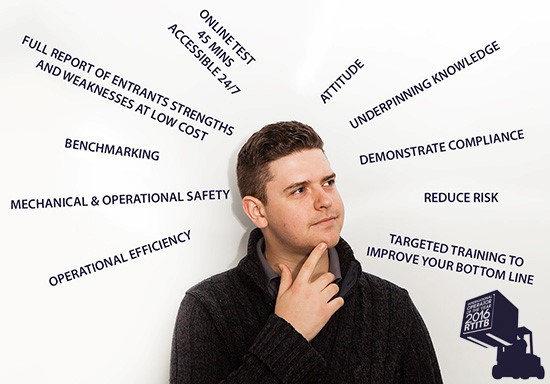 The forklift driver competition recognises and celebrates the hard work, talent and safe practices of some of the world's best counterbalance operators and encourages them to reach their full potential. The closing date for entries is 1st July.
For every operator you enter into the initial online test you will receive analysis of their performance, including areas of strength and weakness, as well as a benchmark report to show how they performed against other operators both in the UK and worldwide when entries close. And of course, your operators stand a chance of progressing in RTITB's biggest competition to date – a chance to promote and celebrate your business on an international stage.
OTHER ARTICLES IN THIS SECTION